Season of the Worthy starts with a fairly long quest that requires you to farm and level-up the EDZ Seraph Bunker. For that, many players are struggling to farm the Warmind Bits and Encrypted Warmind Bits. Today, we are going to talk about the fastest and most efficient way you can farm Encrypted Warmind Bits in Destiny 2.
Destiny 2: Encrypted Warmind Bits Farm
Encrypted Warmind Bits are introduced in the Season of the Worthy that are required to purchase new weapon frames from Seraph Bunkers also to open the final chests of the Seraph Tower events.
Farm Method #1
You can complete the Daily Wamind bounties from your EDZ Seraph Bunker that'll reward you with one Encrypted Warmind Bit each. These bounties are not account-based. So, you can hop on to your other characters and claim these bounties again for more Bits.
Also Read: Destiny 2 Season Of The Worthy: How To Get The Fourth Horseman – Exotic Quests Steps Guide
Farm Method #2
The best and the fastest way to farm Encrypted Warmind Bits is to buy the upgrades in your EDZ Seraph Bunker. These are the upgrades you should buy to maximize the Bits you can get.
EDZ Encrypted Warmind Bits: Tier 1

This upgrade will allow you to get Encrypted Warmind Bits from completing challenges from Zavala, Shaxx, Hawthorne, Drifter, and Banshee-44.

EDZ Encrypted Warmind Bits: Tier 2

This will grant you some more Encrypted Warmind Bits from Rasputin's chests in the EDZ.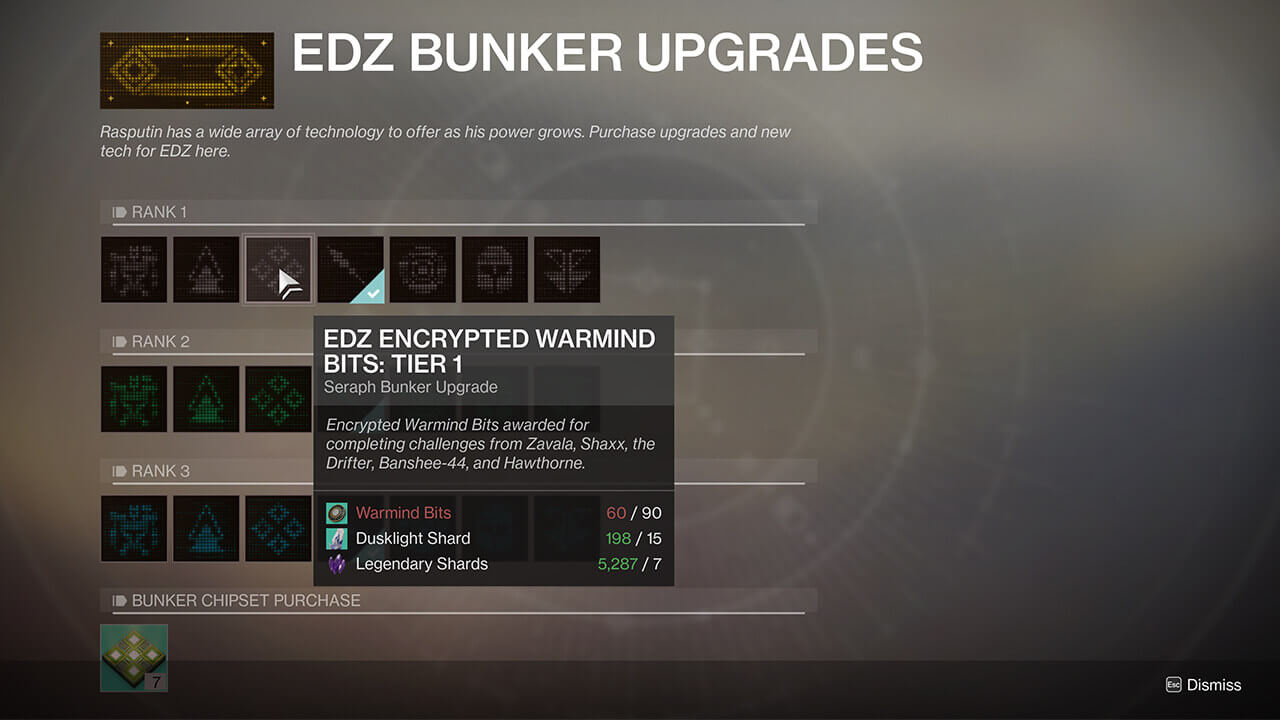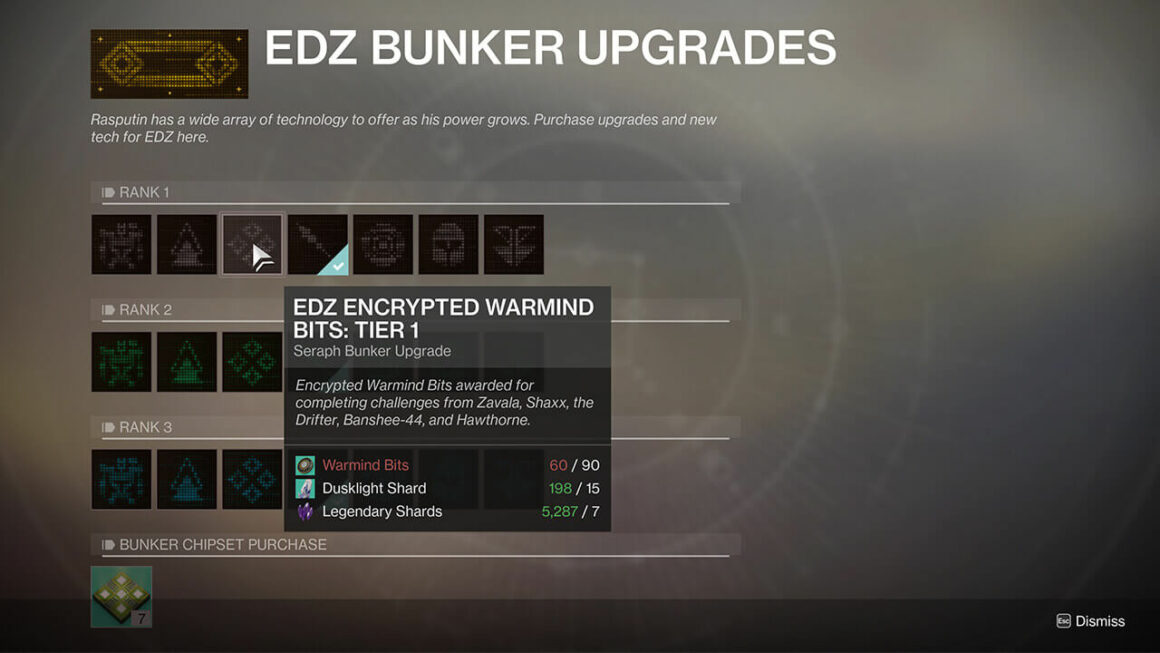 With these upgrades in your EDZ Bunker, you can farm way more Warmind Bits by completing bounties on every character.
Apart from that, check out our complete guide on how you can complete the Seraph Tower public event in Destiny 2.