The season of the Worthy was released nearly two weeks ago. With this season, Bungie has introduced a brand-new exotic weapon called Tommy's Matchbook, that you can instantly unlock if you own Season of the Worthy season pass in Destiny 2. What's interesting is that there's another unannounced exotic weapon that was teased in the trailer prior to the current season's release. Today, we have some more details on this exotic weapon called – Heir Apparent, in Destiny 2.
Destiny 2: Heir Apparent – Exotic Machine Gun Perks and Stats
Heir Apparent is an exotic Machine Gun in the heavy slot. Thanks to Ginsor, we now know the complete list of perks and stats for this new exotic. You can find these perks and stats below:
| Perks | Type | Description |
| --- | --- | --- |
| Heavy Slug Thrower | Intrinsic | Use to spin up. This weapon can be fired only when fully spun up. |
| Corkscrew Rifling | Barrel | Balance Barrel – Slightly increase Range and Stability – Slightly increase Handling Speed |
| Appended Mag | Magazine | This weapon's magazine is built for higher capacity – Increases magazine size |
| Armor of the Colossus | Trait | While at full health, spinning up this weapon protects you with an Arc Shield |
| Combat Grip | Grip | This weapon's recoil direction is more vertical – Greatly controls recoil |
Also Read: Destiny 2 Season Of The Worthy: How To Get The Fourth Horseman – Exotic Quests Steps Guide
| Stats |   |
| --- | --- |
| Rounds Per Minute | 900 |
| Impact | 39 |
| Range | 64 |
| Stability | 57 |
| Magazine | 115 |
| Reload Speed | 55 |
| Inventory Size | 50 |
| Handling | 70 |
| Aim Assistance | 90 |
| Recoil Direction | 75 |
There's also an Eververse exotic ornament for Heri Apparent called – Regal Derrerant. Take a look below: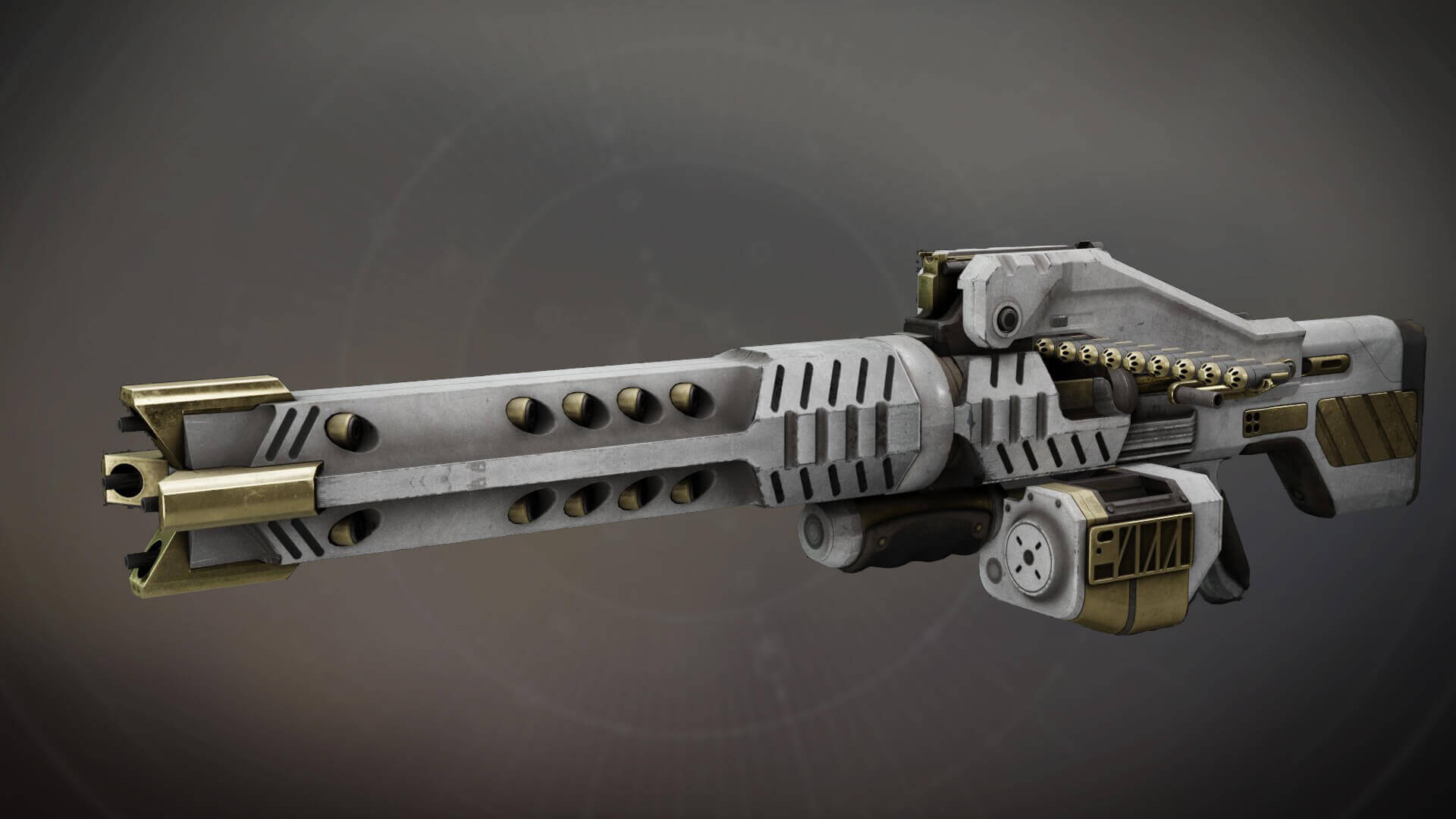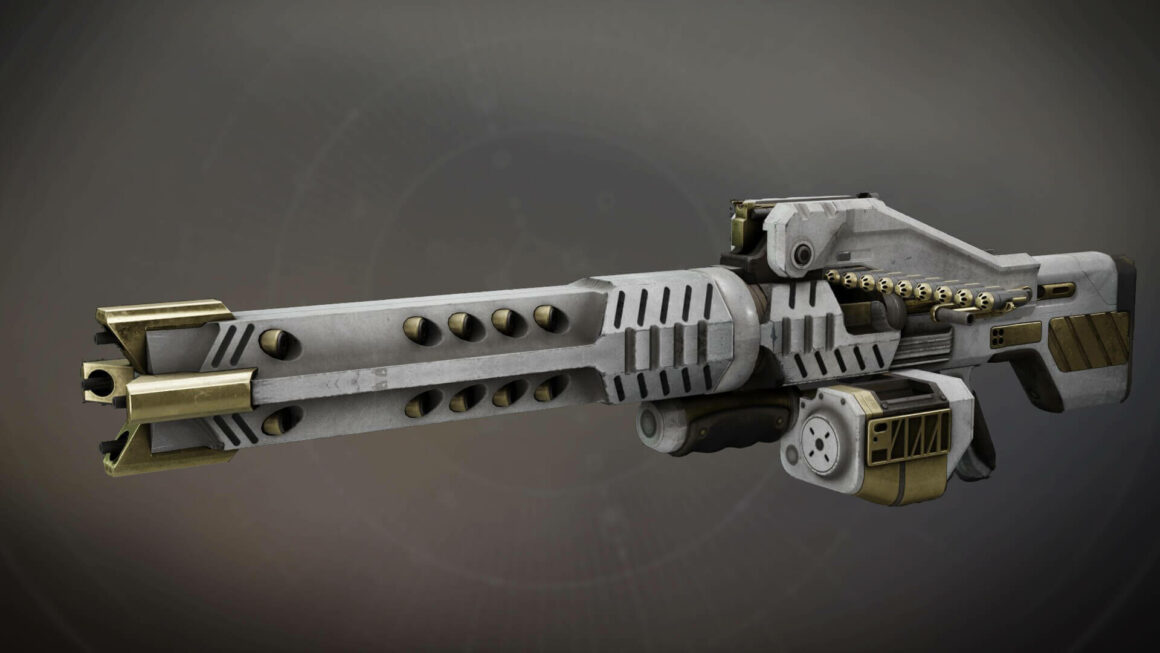 Lore:
"The Red Legion will march again" – Caiatl
Caiatl stands in her war room Her nation, which she has always loved, reeks of failure The scent is When she was young, she would watch the feedings in her father's zoological gardens Live creatures from the lands beyond Torobatl, wounded, left in the middle of the landscaped enclosures She'd seen how the smell of blood brought the larger, hungrier creatures out of the undergrowth The same will happen to the Empire if she lets it. But she will, not She won't fail where her father failed He was led astray by his vices, corrupted by frivolity and pleasure He was never meant to be Emperor; he was too weak. But Ghaul was destroyed by weakness, tom His fixation on the machine god was embarrasses her to think of him She has always had a vivid imagination Ironically', it's her father she can thank for that—all of the stories and songs he made her study, the insufferable plays. But she repurposes that arsenal of thought toward a new goal: imagining a better future for her people A future where they rule the galaxy once again; where foreign ships fall under their fire and rival nations fall to their knees This future will be different This future will be hers.
As for the exotic quest steps for this Heir Apparent, we still don't have any details on when this exotic will be available in Destiny 2. We'll have a complete guide on how you can acquire Heir Apparent in Destiny 2 once the exotic quest goes live in-game.
Feature Image: Kevin Ayotte