Solstice of Heroes 2020 is happening in Destiny 2 as revealed at the start of Season of Arrivals. Players in Destiny 2, will get brand-new armor sets which can be acquired by completing the objectives of each armor piece, similar to what we had last year. If you're wondering what the Solstice of Heroes 2020 armor sets look like, we have good news for you.
Solstice of Heroes 2020 Armor Sets Leaked
Thanks to data miner, Ginsor, we now have our first look at the Solstice of Heroes 2020 armor sets for Hunters, Titans, and Warlocks. Check them out below: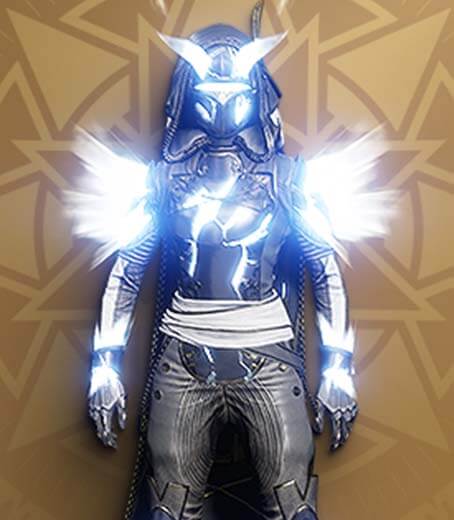 Solstice of Heroes 2020 Majestic Armor Objectives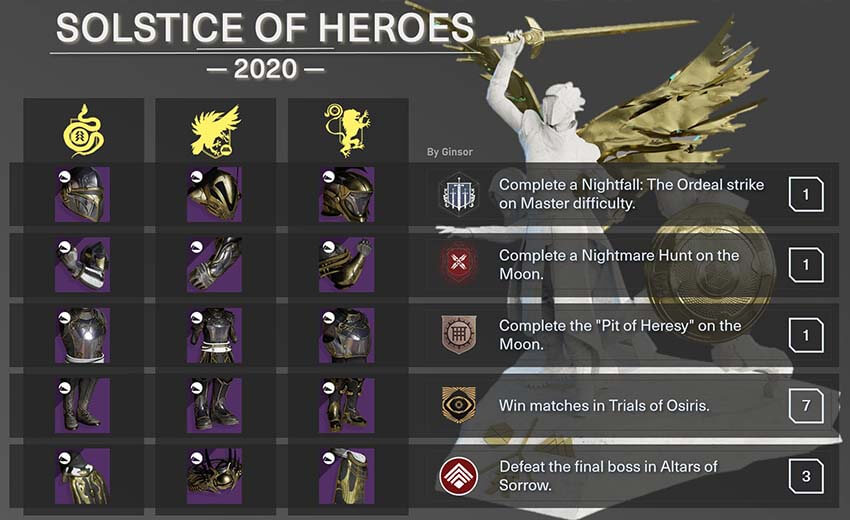 As you can see, the objectives for Majestic armor sets are also revealed by Ginsor for each piece. You can find the list of objectives for Majestic armor pieces below:
Helmet: Complete Nightfall: The Ordeal on Master difficulty
Gauntlets: Complete a Nightmare Hunt on the Moon
Chest: Complete the "Pit of Heresy" dungeon
Leg: Win 7 matches in Trials of Osiris
Class Item: Defeat the final boss in Altars of Sorrow
What are your thoughts on this? Do you like this year's Solstice armor sets? Let us know in the comments!
If you're looking for Destiny news, rumors, leaks, and guides, then make sure you check out our Destiny Archive that covers everything related to Bungie's Destiny.
Destiny was released on September 9, 2014, on PlayStation 4, PlayStation 3, Xbox One, and Xbox 360. Destiny 2 was released on September 4, 2017, on PlayStation 4, Xbox One, and PC. It was released later in 2019 on Google Stadia.