Since the launch of Season of Plunder last year, Bungie has been collaborating with other popular games and franchises. Up until now, Destiny 2 has collaborated with Epic Games' Fortnite, Fall Guys, and Assassin's Creed.
With the launch of Lightfall, Bungie announced that its latest crossover is with Among Us, which featured some of the fan-favorite skins from Destiny in Among Us. However, fans have been wondering if this is going to be a two-way collab like Ubisoft's Assassin's Creed—and we have some good news for you.
The Among Us x Destiny 2 collab features a brand-new Among Us-themed emblem called Airlock Invitation that players can unlock in Destiny 2.
How to Get Airlock Invitation Emblem in Destiny 2
On Tuesday, the official Twitter accounts of Destiny 2 and Among Us started interacting with each other which led to both of these accounts sharing three Morse codes. These Morse codes give out a nine-digit code when decoded, that players can redeem on Bungie's website. You can find the code below:
As you may have guessed, this code is for the Airlock Invitation emblem that came with the Among Us and Destiny 2 collaboration. Funnily, this emblem also has a Morse that translates to the popular Among Us meme, "AMOGUS."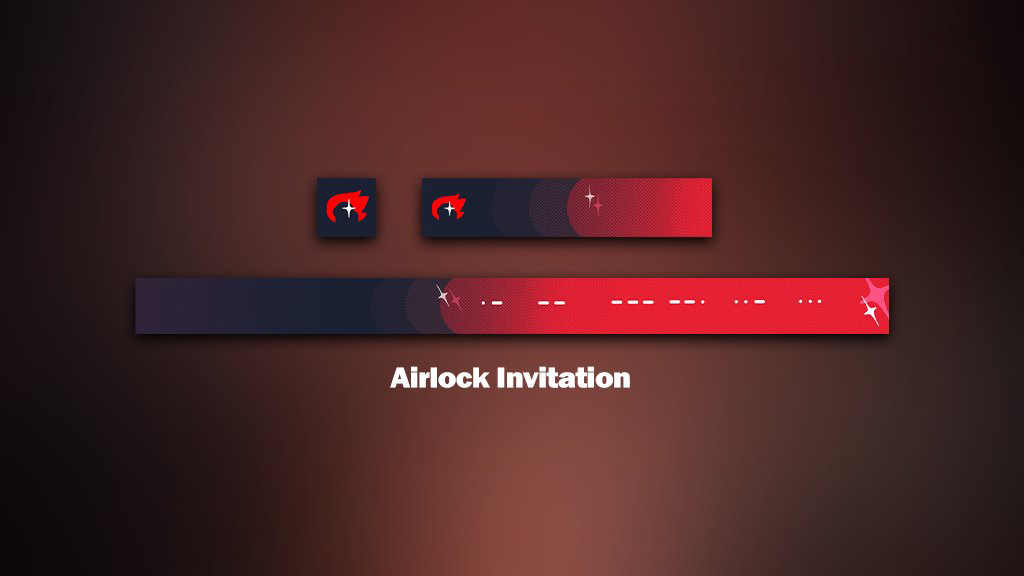 How to Redeem Destiny 2 Emblem Codes
To redeem your product codes related to Destiny 2, you can follow our step-by-step guide below.
Head over to the Bungie.net website.
Login to your Bungie.net account using the "My Account" button on the top right of the screen.
After logging in, click on your profile icon, and from the dropdown menu, select "Redeem Codes."
From there, simply enter your nine-digit code and you're done!
Make sure to follow our Destiny outlet Destiny Bulletin on Twitter, Facebook, and Instagram for all things Destiny 2 and Bungie.
Destiny 2 Lightfall is now available on PlayStation, Xbox, and PC.