Ember Lab, the developer behind a long-awaited PlayStation title, Kena: Bridge of Spirits, just announced on social media that the game has been delayed by one month, now releasing on September 21, 2021 – from August 24, 2021.
The game has already seen one delay back in February 2021 during the Sony State of Play event when it was delayed from March 2021 to August 2021. Kena: Bridge of Spirits was originally revealed during the PlayStation 5 reveal event back in June 2020, and immediately caught the interest of many players because of its visuals. Many players described this game as 'something straight out of a Disney film', which is correct!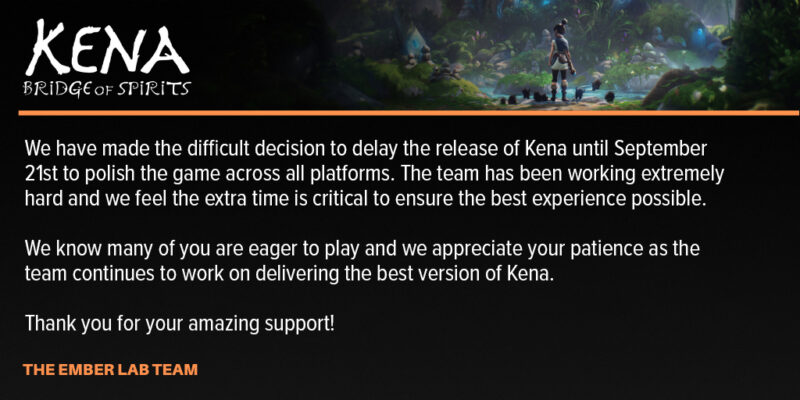 The game is not only available on PlayStation consoles (PlayStation 4, and PlayStation 5), but on Microsoft Windows as well.  PC players can pre-order the game from Epic Games Store – and yes, the game is not available for purchase on Steam yet. Hopefully, this is the last delay we get to see for Kena: Bridge of Spirits, as many of us are eagerly waiting to get our hands on this title.
Apart from that, another PlayStation exclusive title – God of War: Ragnarök, was delayed until 2022, as officially announced by Santa Monica Studio last month in June 2021. The original release window for this next God of War title was in 2021.