Update: Bill Rosemann just tweeted an update clarifying that there is no Daredevil game in development and that the tweet from Troy Baker was "an acknowledgment of their shared desire about creating said game."
From the office of Nelson & Murdock: While Bill greatly admires the Man Without Fear, there is no Daredevil game in development. Bill's tweet to @TroyBakerVA was an acknowledgment of their shared desire about creating said game & he apologizes for any confusion his tweet created. pic.twitter.com/tFI2LiqquD

— Bill Rosemann (@BillRosemann) May 17, 2020
Original Story: Marvel Games has been killing it with their AAA video games lately. From Spider-Man PS4 to now Marvel's Avengers from Crystal Dynamics which is releasing on September 4, 2020, fans are really looking forward to more superhero games in the next-gen of gaming. Speaking of superheroes, many fans have been asking for a while now about a Daredevil game. And earlier this year in March, we reported that a potential Daredevil game could actually be in development as per a 4chan leak. But, since it came from 4chan, most of the signs pointed towards it being the false leak.
Marvel's Daredevil Game Finally Happening?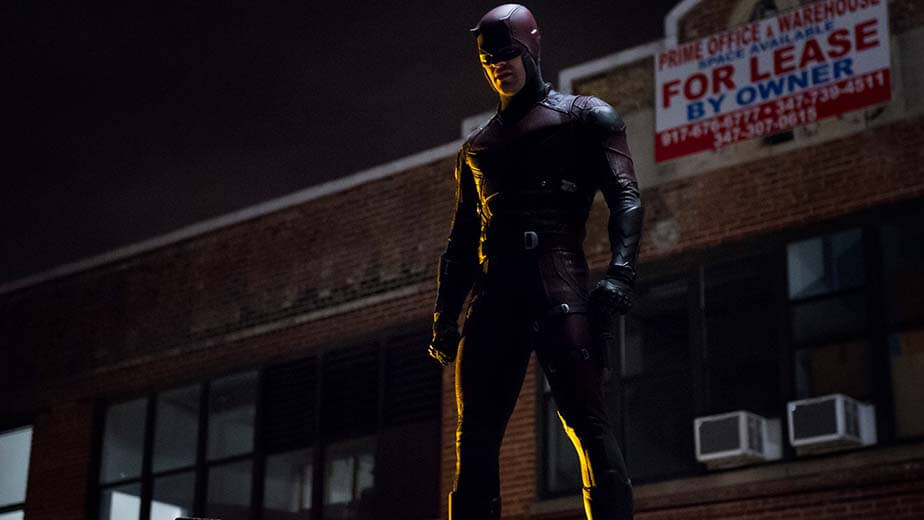 Earlier today, Troy Baker, a well-known voice actor known for portraying his role in many video games, put out a tweet tagging Marvel Games' VP, Bill Rosemann. To which, Rosemann replied, "You, sir, are clearly a man without fear." Well, if you're a Daredevil fan, you would know that there are many aliases of Matt Murdock including Jack Batlin, Mike Murdock, Scarlet Swashbuckler, God Without Fear, and of course, Man Without Fear.
The previous 4chan leak suggested that it's an open-world title with very dark "Noir-style detective" gameplay. The combat system is fairly similar to Batman's Arkham series (which is understandable). According to the leak, the villain featured in this game is Bullseye. The game is aiming for a release in late 2021 or even 2022 for PlayStation 5, Xbox Series X, and PC. The leak also suggested that there's a Wolverine game also in development that is "not" an open-world title that might get a release in 2-3 years from now.
With other major titles from Marvel Games making their way on current-gen consoles, it wouldn't come as to surprise if Marvel would want to make more video games featuring their superheroes or other comic characters. What are your thoughts on this? Would you like a Daredevil game? Let us know in the comments!