Yesterday, a huge Nvidia GeForce NOW leak went live by a Twitter user Ighor July who managed to crack the GFN app and was able to access over 18,000 titles in the GeForce NOW internal library. One of the names listed in this library is the title for Injustice 3, developed by NetherRealm Studios and published by Warner Bros.
According to the list, arranged by Pavel Djundik of SteamDB, Injustice 3 will be called "Injustice 3: Gods Will Fall." Take a look below: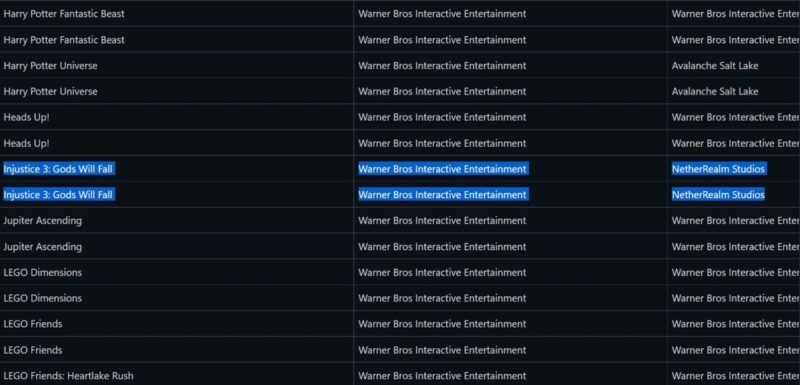 Apart from that, an RTX remaster for Batman Arkham Knight is also listed titled "Batman: Arkham Knight RTX Remaster" developed by NVIDIA Lightspeed Studios.
Read More: Unlocked GeForce NOW Reveals God Of War Listed For Steam, Super Mario, GTA V, And More
While this Injustice 3 leak seems legit, we have to suggest taking everything from this Nvidia GeForce NOW leak with a grain of salt.
According to Jez Corden of Windows Central, this Nvidia GeForce NOW leak "is real," at least for Xbox games.
While we're on the DC games topic, there are other Batman games revealed in the list as well, including Batman Citybuilder – a Working title, Batman: Arkham Insurgency, developed by WB Montreal, and Batman: Arkham Underworld.
NetherRealm Studios is actively hiring for its next AAA title.