Crash Bandicoot has been one the classic platformers originally released back in 1996. The game is developed by Naughty Dog (developers behind The Last of Us, and Uncharted franchises). Recently, a new leak is roaming around the web showing a new installment in the Crash Bandicoot franchise but… it's an endless runner (just like Subway Surfer) for mobile. 
CRASH BANDICOOT MOBILE GAME REVEALED
investigation by myself and @Motwera

This game can be signed up for NOW it seems.

The way the link was found was by searching the name on FB after previously being a fan of the FB page tied to the Brazilian ads.https://t.co/98Qq3jkJCZ pic.twitter.com/AE6bPek4rq

— JB Long💥 (@jumpbuttoncb) February 7, 2020
This leak comes from a Twitter handle called JumpButton. It looks like this mobile game is being developed by King which was acquired by Activision in February 2016. Take a look:
Thanks to Kotaku, we now have a full description of the game and what to expect from it.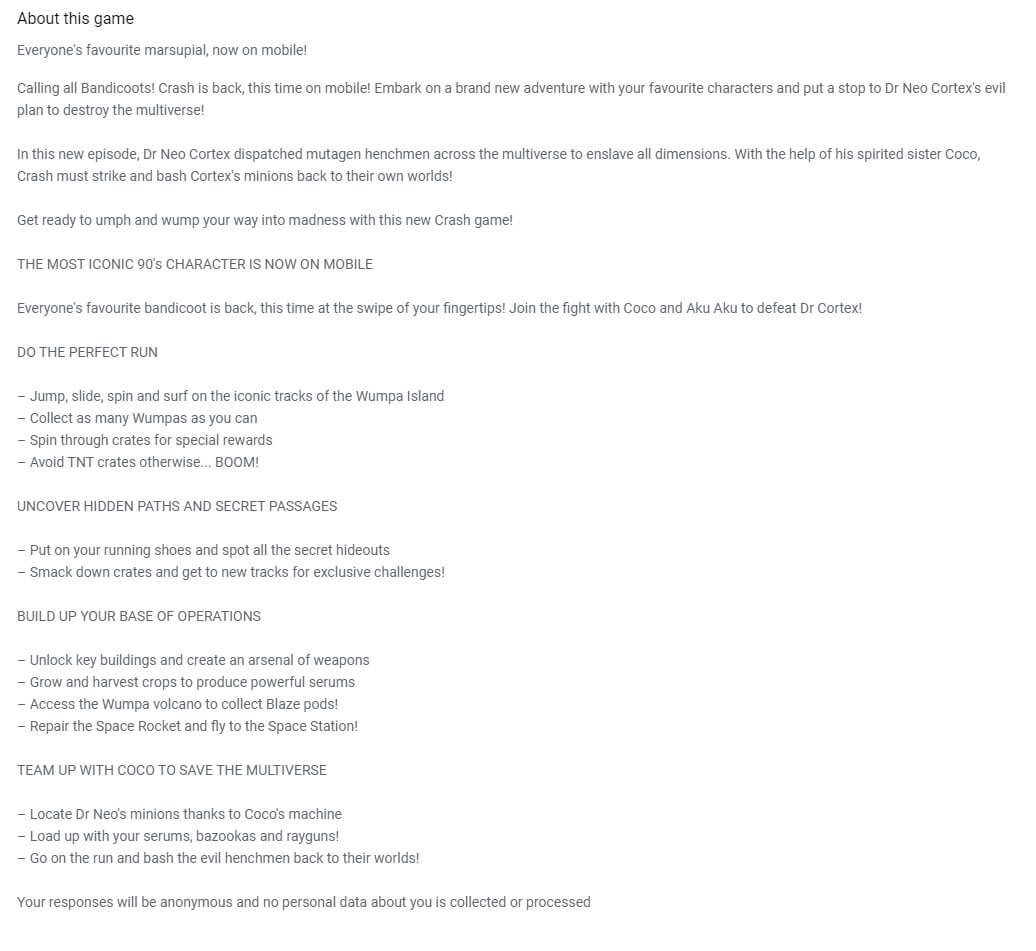 This isn't the first Crash Bandicoot game released on mobile devices. Previously, the developer Polarbit has released other CB games like CB Nitro Kart 3D, and CB Nitro Kart 2, for iOS devices. 
As for this new game, we don't have an exact release date for Android and iOS devices. Stay tuned for more information. 
Crash Team Racing Nitro-Fueled is the latest installment in the franchise, now available on PlayStation 4, Xbox One, and Nintendo Switch.