Operation Steel Wave is just around the corner in Rainbow Six Siege. It was originally teased very recently by Ubisoft and earlier today, they went in-depth with all the changes coming to Siege with the Year 5 Season 2. With Operation Steel Wave, players will be getting two new operators in the game – Ace (attacker) and Melusi (defender). Today, we are discussing each of these two operators' abilities in detail.
Rainbow Six: Operation Steel Wave Operators
Below, you can find the quick summary of these two ops and what they do, their weapons, gadgets, and speed.
Melusi – Operation Steel Wave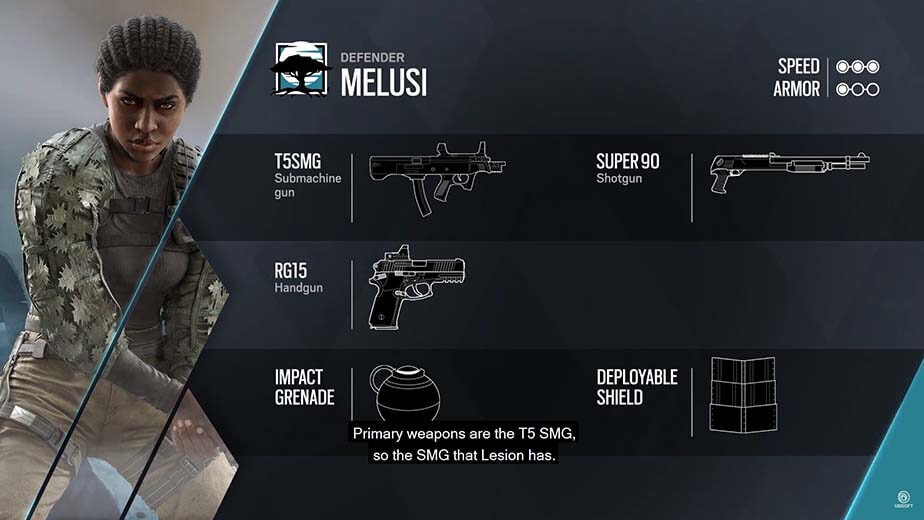 Melusi is a three-speed one-armor defender. She has a special gadget called "Banshee Sonic Defense" which slows down enemies as they come in a range of the gadget. When activated, Banshee makes a buzzing sound that can tell players if there's an enemy nearby. Banshee gadget can also be used vertically (only one floor) if placed on the floor. Melusi also comes with another gadget called "Proximity Alarm" which will go off if any enemy comes in the detection area.
Now, let's talk about how you can counter Banshee. Well, it's fairly simple; any operator that has a ranged explosive (plus grenades) can destroy Banshee, including Ash, Zofia, and Kali. Another way to destroy the Banshee gadget is to break the wall behind it, but only if it's placed on a soft wall. If you're wondering if the Banshee device has a finite amount of time, the answer is no. Banshee gadget will keep going until destroyed.
Melusi – Weapons and Gadgets
Apart from Banshee, Melusi comes with T-5 SMG (same weapon as Lesion) and Super 90 shotgun as her primary weapons. For secondary weapons, she has a handgun called RG15. Melusi's gadgets are Deployable Shield and Impact Grenade.
Ace – Operation Steel Wave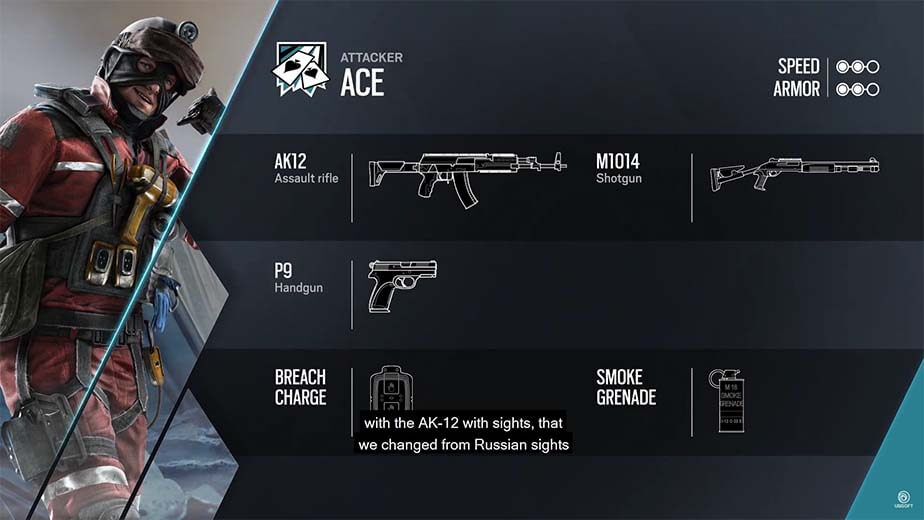 Ace is also a three-speed two-armor attacker with very similar abilities like Thermite or Hibana (hard breacher). As Ace is a hard breacher, he can breach through reinforced walls. His special gadget is called "S.E.L.M.A. Aqua Breacher" and has three of those.
To counter Selma, you can either shoot it from behind (if the wall is not reinforced), or simply use Maestro, Bandit, Kaid, Mute, Jaeger, or Wamai.
Ace – Weapons and Gadgets
Ace comes with an AK-12 assault rifle and MK10 Shotgun as his primary weapons. The secondary weapon includes a P9 sidearm. His other gadgets include Breach Charge and Smoke Grenade.
Operation Steel Wave will be live on test servers on May 19, 2020. You can try out these changes along with the new House reworked map by downloading Test Server in your Uplay app.
Tom Clancy's Rainbow Six Siege was released on December 1, 2015, on PlayStation 4, Xbox One, and PC.