During yesterday's PlayStation 5 reveal event, Capcom officially announced a new Resident Evil project that they've been working on – Resident Evil Village. There were some heavy rumors and reports for this game since early 2020 with the game settings and character arc leaked in a later post.
Resident Evil Village Will Have No Load Times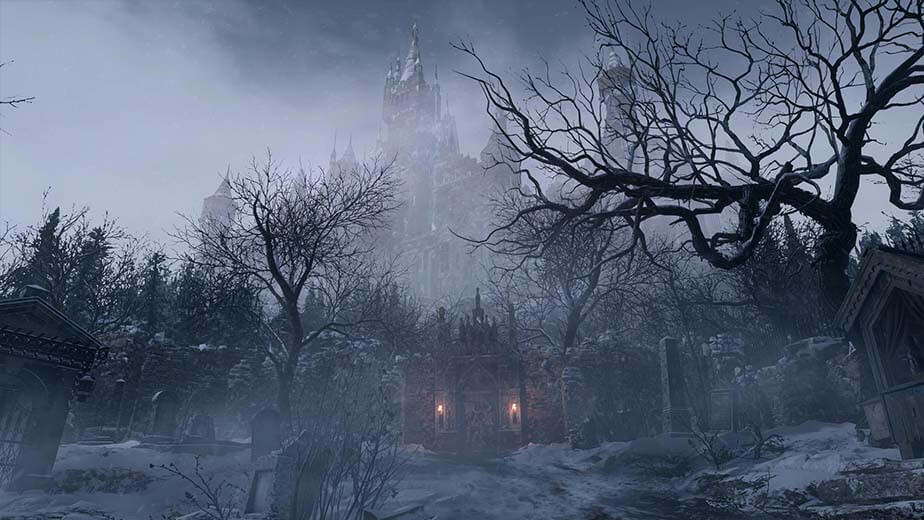 Thanks to the next-generation of consoles, Resident Evil Village will feature no load times. Game producers Pete Fabiano and Tsuyoshi Kanda talks about some more details about this new Resident Evil game in their developer message.
"With the combined power of next-gen and RE Engine, we can take our developers' visions to new heights. Once again we're planning a fresh take on survival horror — this time upping the ante on the action a bit," Kanda said. "We were able to take all that we learned from those titles along with our internal development efforts and optimize the latest version of the [RE] engine for the next generation of consoles," Fabiano added.
Fabiano further mentioned, "Realistic graphics and immersive audio coupled with no load times will really draw you into the world we've created for Resident Evil Village."
Resident Evil 8 takes place "a few years after the events of Resident Evil 7 Biohazard. You can watch the complete developer message video from the game producers below. The game will be launching on PlayStation 5, Xbox Series X, and PC, in 2021. Are you excited about Resident Evil 8? Let us know your thoughts in the comments!
If you've missed the PlayStation 5 reveal event from Sony, make sure to check out our list of every game announced during the PS5 event from yesterday. 
If you're looking for Resident Evil news, rumors, leaks, and guides, then make sure you check out our Resident Evil Archive which covers everything related to RE games.
Resident Evil 3 remake will be available on April 3, 2020, on PlayStation 4, Xbox One, and PC.