After the successful reveal of God of War Ragnarok in the PlayStation Showcase event this month, Sony has now filed a trademark for the game.
According to the United States Patent and Trademarks Office, this trademark was filed this month on September 15, 2021, and was updated on the website earlier today. There has been a lot of buzz around the game with Ragnarok being the final installment in the Norse saga.
As for the release date for God of War Ragnarok, Sony has confirmed that the game will be releasing sometime in 2022 – we still don't have an actual concrete release date for the game. Hopefully, we'll hear more about it in the near future.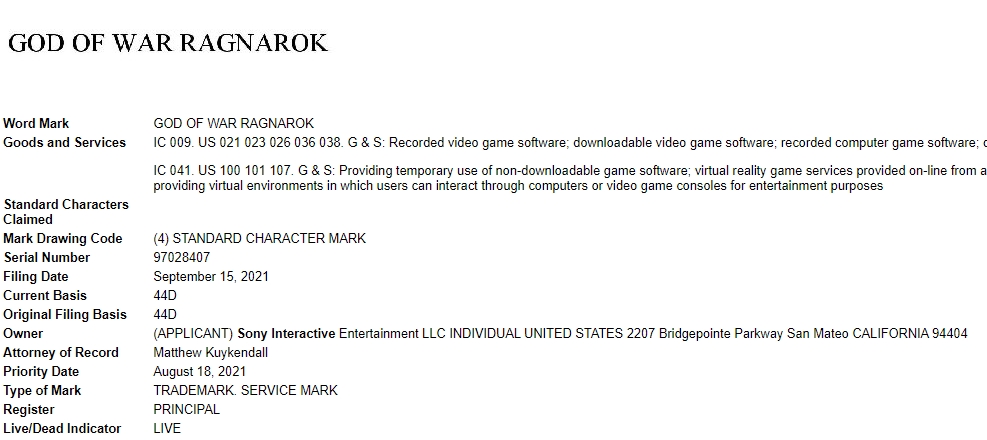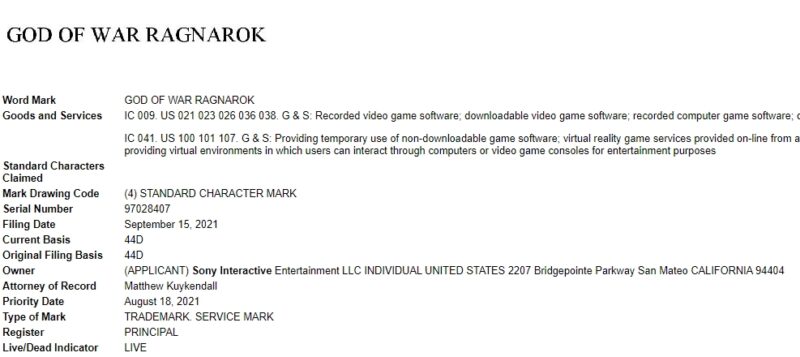 Santa Monica Studio's Cory Barlog recently revealed the reason why there won't be a trilogy for the Norse mythology in God of War. "There are several reasons, I think one of the most important reasons is [time]," Cory Barlog said in an interview with YouTuber Kaptain Kuba.
"The first game took five years. The second game, I don't know how long it's going to take but I'm just going to throw out that it's going to take close to a similar time, right, to do this.
"Then if you think, wow, the third one in that same [timeframe], and we're talking like a span of close to 15 years of a single story. I feel like that's just too stretched out. I feel like we're asking too much to say the actual completion of that story taking that long just feels too long."
Recently, in a huge Nvidia GeForce Now leak, God of War 2018 listing was spotted for Steam (PC) with a complete store landing page. Nvidia's spokesperson confirmed that the games listed are used "used only for internal tracking and testing."