Season of the Deep kicked off in Destiny 2 earlier this week, and with that, Bungie added three new subclass quests (one for each subclass) that players can get from Ikora Rey in the Tower Bazaar. These quests are called, Exalting the Flame (Solar), Taming the Storm (Arc), and Into the Abyss (Void).
These quests are fairly easy to complete and will reward you with an exotic armor piece halfway through the quest. And in case you are unaware, dismantling an exotic armor piece gets you 5 Legendary Shards, 500 Glimmer, and +7 Gumsnith Rank progress. This is where the new infinite legendary shards farm comes into play.
Related: Nathan Fillion Announces His Destiny Return As Cayde-6 in a New Video Message
Destiny 2 has had its fair share of exploits and currency farms in the past and it looks like we have another Legendary Shards farm on the table. A new exploit has been discovered in Destiny 2 that lets you farm an unlimited amount of Legendary Shards.
Now, why is this a big deal? Well, Legendary Shards are super important in the game. They're like the game's money, allowing you to buy cool weapons, upgrade your gear, and get all sorts of awesome stuff from vendors. So, naturally, it's always better to have as many of these shards as possible. Here's how this new exploit works.
UPDATE: Bungie has patched the Legendary Shards farm. There's no Exotic Armor prompt when visiting Ikora now.
We have resolved the following issues:

❖ Exotic Armor focused from Master Rahool will now drop with high stats in the intended range.

❖ Players are no longer able to acquire duplicate rewards from the Subclass Mastery quests.

(1/2)

— Bungie Help (@BungieHelp) May 26, 2023
Destiny 2 Season of the Deep Legendary Shards Farm Glitch
In order to take advantage of this new exploit, you need to head over to Ikora Rey and pick up any one of the three exotic quests mentioned above. Don't worry, if you've already completed these quests on one character, you can also pick these up on your other two characters.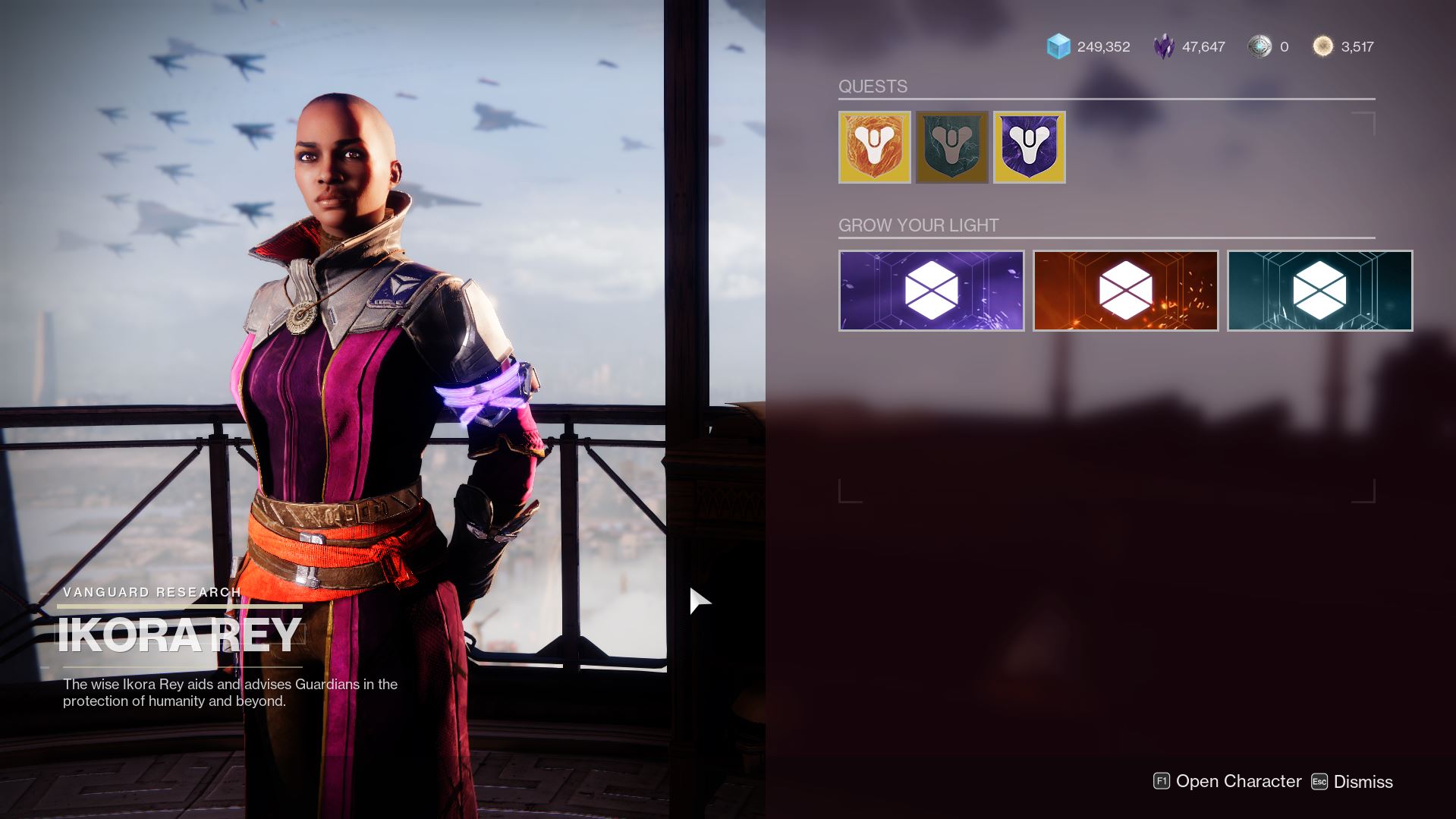 After getting the quest you want from Ikora, complete the quest steps until it shows a potential exotic armor reward (different for each class) and asks you to visit Ikora Rey in the Tower.
Now, here's the most important part of this exploit. When you're at the quest step to visit Ikora Rey, you must delete the exotic quest from your Quests tab.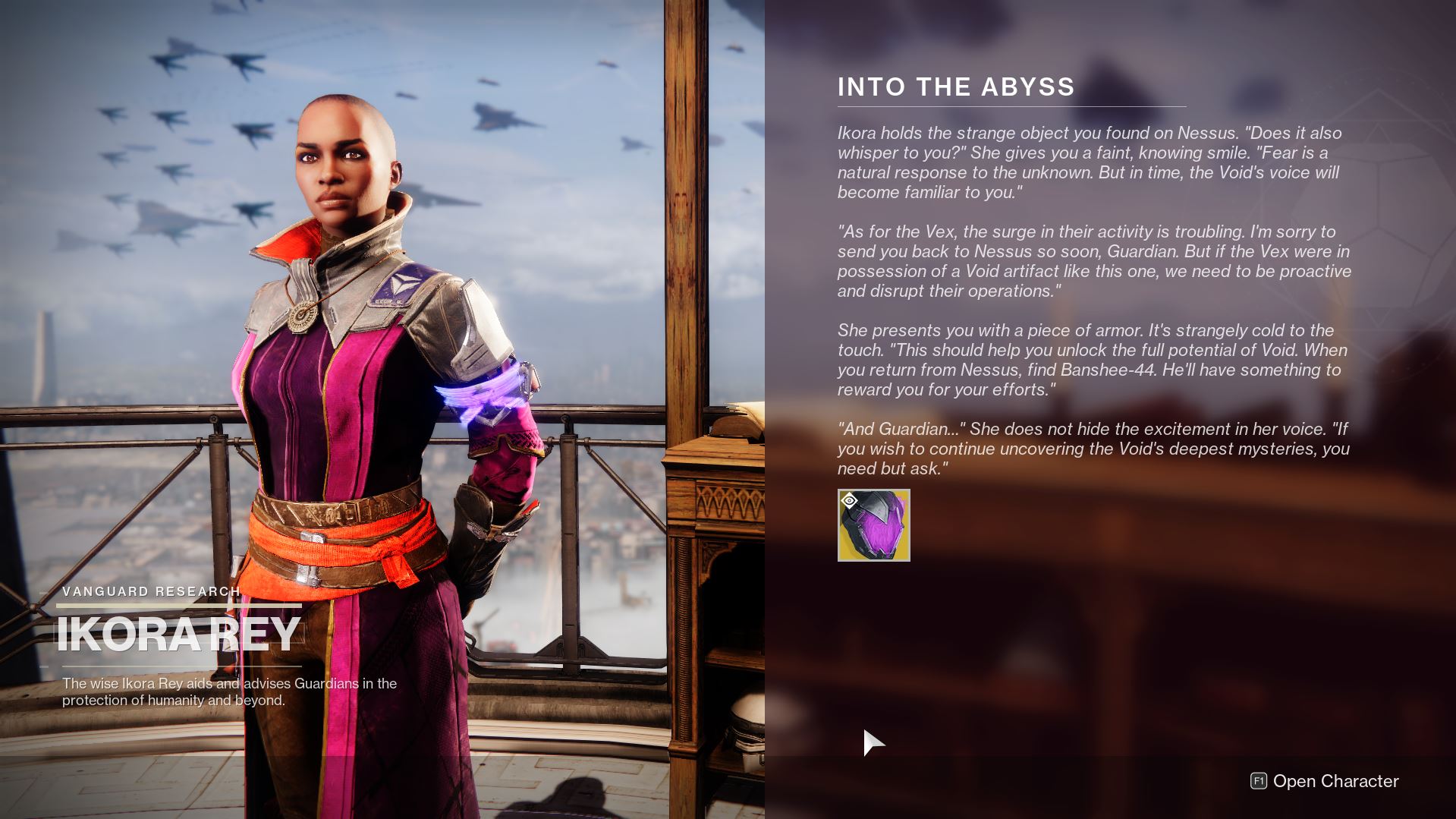 After deleting the quest, now talk to Ikora and you will be able to claim an infinite number of exotic armor pieces from her. Dismantle these exotics and you will have 5 Legendary Shards per dismantle, along with 500 Glimmer and Gunsmith reputation.
You can claim a total of nine exotic armor pieces at a time. In short, get 9 exotic armor, dismantle all nine, rinse, and repeat. You can watch Leopard's video demo of this whole thing below.
new legendary shard farm, hurry and don't tell bungie 🤠https://t.co/o5xWorUS8z pic.twitter.com/tGaUrO7kZq

— Leopard (@leopardstealth) May 26, 2023
Make sure to follow our Destiny outlet Destiny Bulletin on Twitter, Facebook, and Instagram for all things Destiny 2 and Bungie.
Destiny 2 Lightfall is now available on PlayStation, Xbox, and PC.
Next: