Destiny 2 has some of the best weapon designs in a first-person shooter out there, from lever-action rifles to a double barrel shotgun that is comprised of Stasis and Solar energy. One of the most interesting weapons and themes in general in Destiny are the Taken.
Up until now, we've only had one Taken-themed weapon that is the Whisper of the Worm exotic sniper rifle (Destiny 1 also had a couple of weapons as well). However, it looks like Destiny 2 players might be in for a treat as leaked information suggests that the upcoming Season of the Deep might feature Taken-themed weapons as well.
The leak comes from a Destiny 2 Discord server (via Freezing Dart) where some of the images were shared of an alleged internal presentation for the game. The said presentation featured a list of reprised weapons from the Reckoning activity which was released during the Joker's Wild season.
There are a total of ten Reckoning weapons. And apparently, all of the Reckoning weapons will return in their original form as well as the Taken variants (with new archetypes and perks). For the Taken variants, there seem to be only six reprised seasonal weapons for Season of the Deep, which is pretty much the standard now in Destiny 2. A list of reprised seasonal weapons returning in Season of the Deep can be found below.
Season of the Deep Seasonal Weapons:
Just in Case – Strand Vortex Sword
Outlast – Strand Rapid-Fire Pulse Rifle
Spare Rations – Void Aggressive Hand Cannon
Sole Survivor – Stasis Rapid-Fire Sniper Rifle
Last Man Standing – Strand Rapid-Fire Shotgun
Bug-Out Bag – Stasis Aggressive Submachine Gun
Nightfall Weapons:
Braytech Osprey – Rocket Launcher
Loaded Question – Fusion Rifle
Crucible Weapon:
Randy's Throwing Knife – Scout Rifle
That's not all, there's also an Origin Trait for these seasonal weapons that has been leaked. The trait is called "Unstated Hunger."
Unsated Hunger Origin Trait: Increased handling, reload speed, and stability when no abilities are fully charged. Swords gain increased guard resistance and charge rate instead.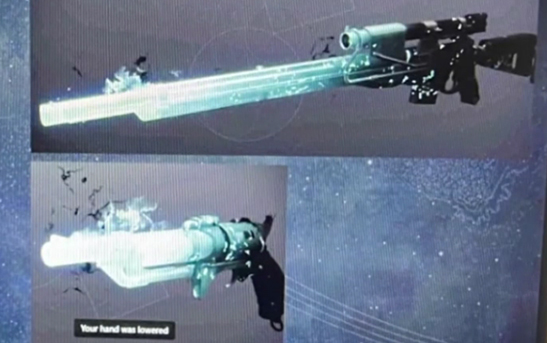 Last Wish Raid Seemingly Getting a Refresh as well
Another one of the slides reveals that there will be a full refresh for the Last Wish weapons, meaning the weapons will feature new rolls, gain an origin trait similar to the seasonal weapons and the new raid and dungeon weapons, and will become craftable. (which is something the community has been asking for a while)
Apart from that, there have also been rumors and in-game hints that Season of the Deep will see the return of Titan, a destination that was added to the vanilla Destiny 2 campaign. Lightfall's new exotic quest for Winterbite also hints at Titan which gives this rumor a little bit more weight. "Saturn VI contains vital information. Enemy of Witness on Titan. If still living preservation paramount. Do not waste time."
That's everything regarding Season 21 reprised weapons in Destiny 2. It's worth noting that this is just a leak, and Bungie has yet to confirm or deny the existence of Taken-themed weapons in the upcoming season.
Destiny 2 Lightfall is now available on PlayStation, Xbox, and PC.