It seems that the upcoming soundtrack for Destiny 2 The Final Shape expansion may include some beloved melodies from the original Destiny.
Bungie is currently hard at work with the development of the final expansion in Destiny 2's Light vs. Darkness saga — The Final Shape, the story that started with the original Destiny back in 2014.
It appears the developer is in the process of recording the soundtrack for The Final Shape, and is also planning on bringing back some classic melodies for this upcoming expansion.
Related: Destiny 2 The Final Shape's New Subclass Seemingly Leaked
Ella Feingold, one of Bungie's talented music orchestrators, shared some images on her Instagram profile (spotted by u/AtlyxMusic). One of the recent posts on Feingold's profile featured some images of a live recording session, seemingly for The Final Shape soundtrack.
On the sheet music, we can see the name "P. McCartney" (Paul McCartney) and a blurred-out "M. O'Donnell" (Martin O'Donnell), along with other blurred-out names.
The Instagram post is titled, "Yeah that P. McCartney. That's all I can say for now," which seemingly confirms that Bungie intends to use some of the old, familiar Destiny melodies in The Final Shape soundtrack.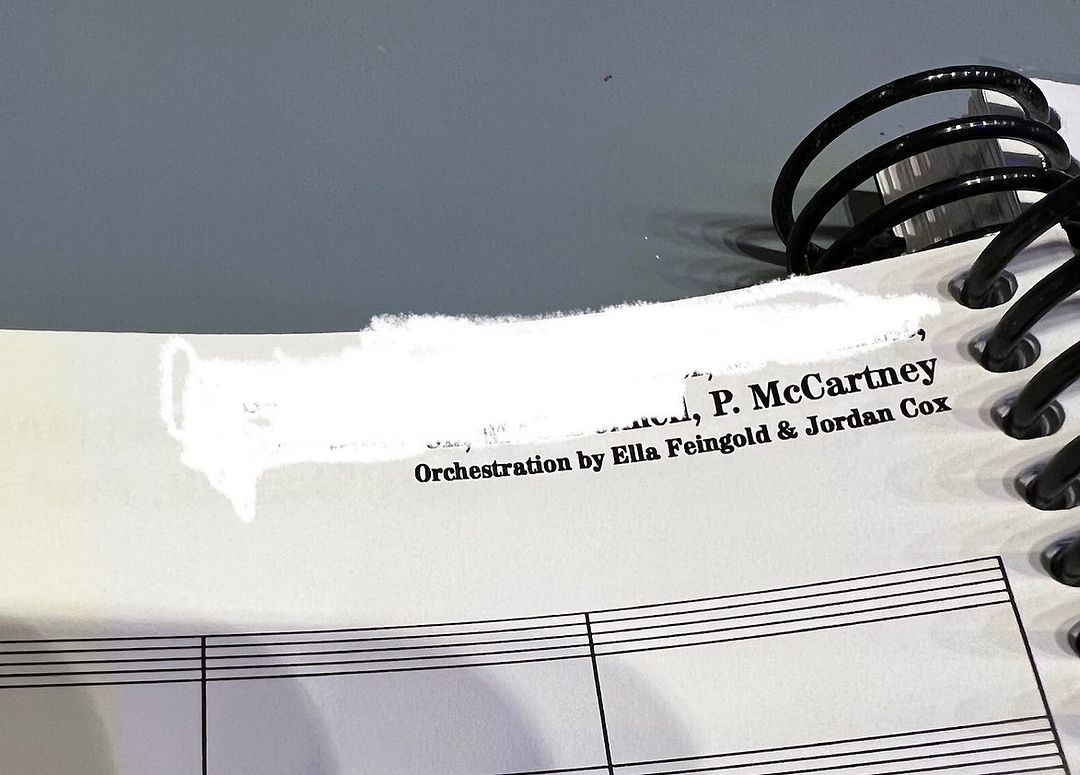 For those unfamiliar with Paul McCartney's involvement in Destiny's musical world, he's not just known for "Hope for the Future," but he played a significant role in crafting several of the original game's soundtrack. AtlyxMusic pointed out that McCartney wrote the iconic horn melody heard in the first 15 seconds of "The Traveler" soundtrack for the original Destiny game. The full soundtrack is composed by Marty O'Donnell, Michael Salvatori, C. Paul Johnson, and Paul McCartney.
It's essential to note that this news doesn't necessarily mean that McCartney or O'Donnell will be composing new pieces for the game. Instead, it seems that Paul McCartney's (and possibly other) older melodies from the early days of Destiny are set to be reused in The Final Shape's soundtrack.
Bungie is set to officially reveal The Final Shape expansion in the upcoming Destiny 2 Showcase, scheduled on August 22, 2023, at 9 AM Pacific. Players can watch the event on Bungie's official YouTube and Twitch channels.
Make sure to follow our Destiny outlet Destiny Bulletin on Twitter, Facebook, and Instagram for all things Destiny 2 and Bungie.
Destiny 2 Lightfall is now available on PlayStation, Xbox, and PC.
Next: