Bungie has a new competitive project in development for which the company has been actively hiring. Recently, one of the job listings suggests that this new competitive IP from Bungie might use Unreal Engine 5.
Yesterday, Bungie posted a new "Senior Lighting Artist" position for its new IP, that says, "experience with Unreal Engine 4, 5, Unity3D or other modern development toolsets." While it's not a required skill for this position, it is considered preferable and is mentioned under the "Nice-to-have Skills" section.
"The main function of this position is to ensure that Art Direction's vision for lighting quality and execution is realized in a new IP."
Bungie Competitive IP Might Use Unreal Engine 5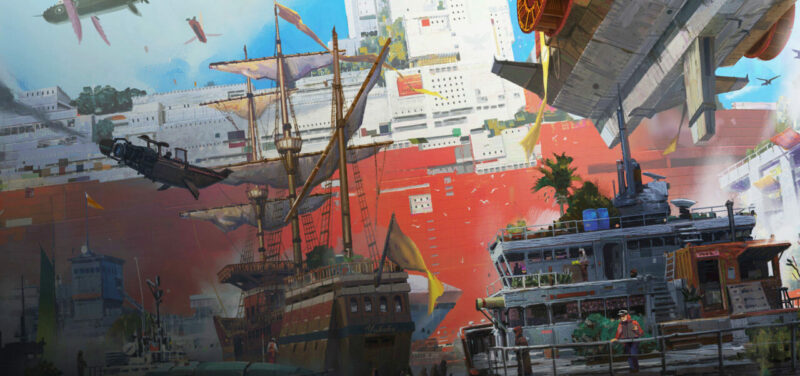 Furthermore, the position also mentions for the candidate to have "experience with and passion for competitive games." Bungie first started hiring for this project earlier this year as reported by TGP, according to some of the listings.
"Conceive of, build, and iterate on competitive multiplayer game mechanics that provide strategic depth and opportunities for counterplay," one listing says.
Read More: Bungie's Next IP Will Be An RPG Featuring Loot, Necromancy, And Dungeons, Job Listings Suggest
Other positions also hint at a potential Destiny Mobile game in development at Bungie. "The Art Director will work with both an internal team and external partners to ensure we are making a great Destiny experience for players, optimized for platform and market territories, and upholding the Destiny IP pillars and brand," adding, "shipped at least one AAA or large mobile title as an Art Director."
Bungie did confirm that it's planning on releasing at least one new IP by 2025. "Our team is working on a new secret world in parallel with Destiny," said design director Jacob Benton in an interview. "We are looking firmly at 2025."
This gives us a hint that one of the new Bungie IPs might have some kind of connection with the Destiny universe.