Rainbow Six Siege is one of the best shooter games around. The game changed a lot over its lifetime. Even though the beginnings of the game was not great currently Rainbow Six Siege is the flagship game for Ubisoft. Rainbow Six Siege is entering Year 5 and the game is going to take another approach with this year. Rainbow Six Siege Year 5 Roadmap announced and this time, there are some interesting changes. Players will get 6 operators at Year 5 instead of usual 8. Ubisoft developers explained this to make more core gameplay changes over the year. Of course, most of us are not happy with the reduced operator count. Let us check the Rainbow Six Siege Year 5 Roadmap.
Rainbow Six Siege Year 5 Season 1 is called Operation Void Edge, we are getting Iana and Oryx as the new operators. This season Oregon map rework is coming. In the second season, we will be getting two more operators from South Africa and Norway with the House map rework. As you all know even House was an iconic map it is not competitive enough with the current operators. Third Season and fourth Season there will be one operator each with Skyscraper and Chalet reworks. Each season will also have Game Pass for players alongside with Year 5 Pass.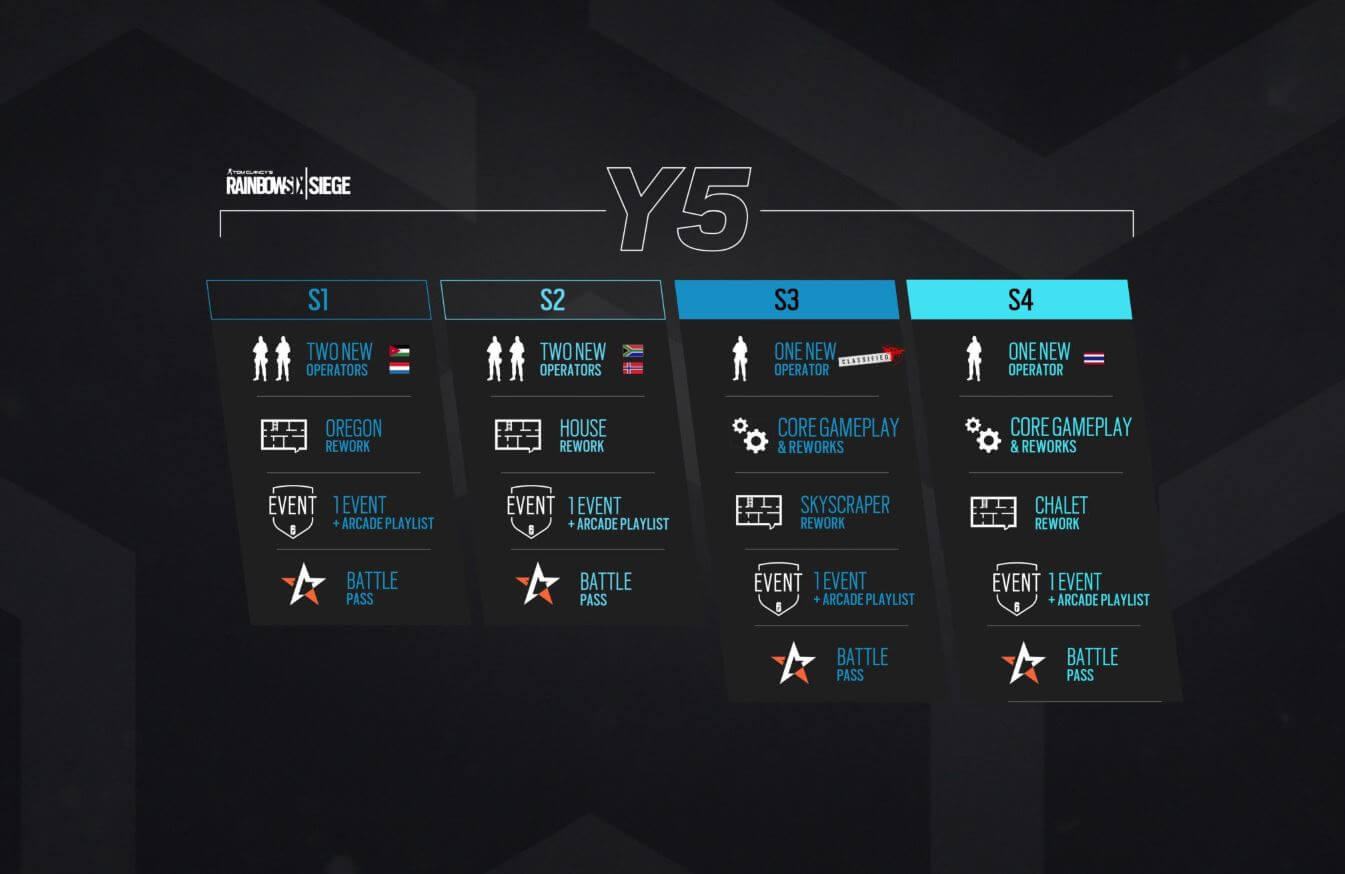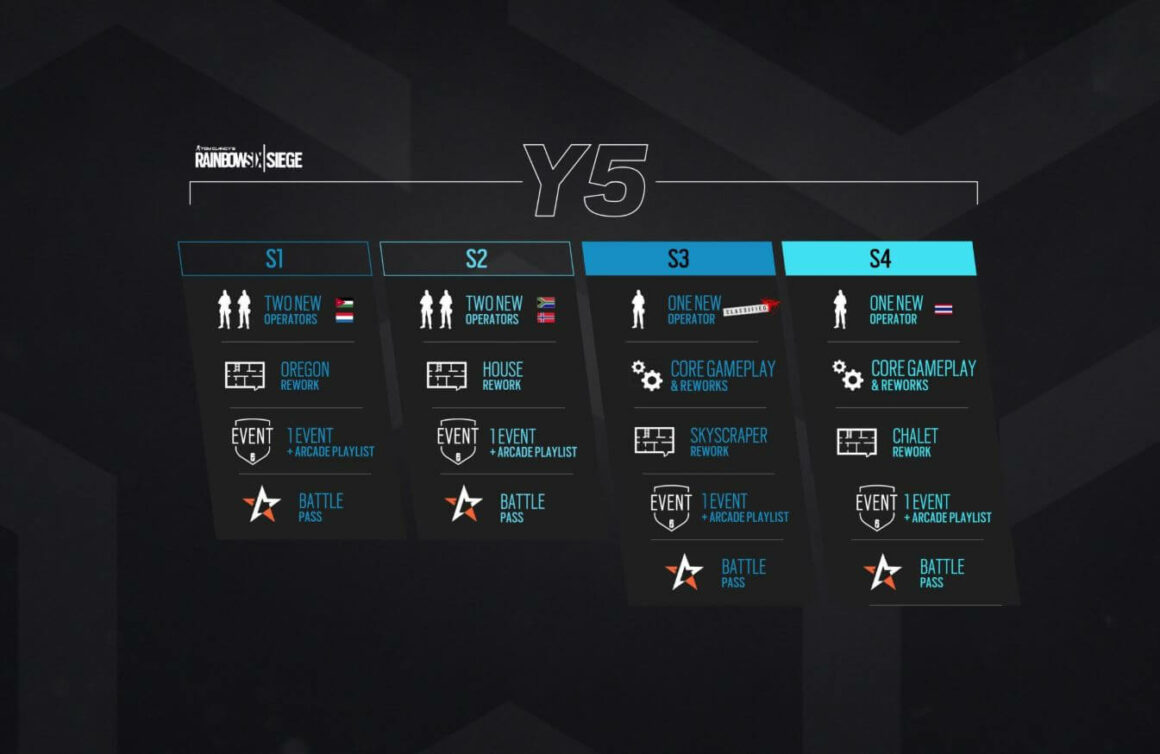 Ubisoft is going to change a lot of things this year. When we take a look at the Rainbow Six Siege Year 5 Roadmap, we can see that there are Core Gameplay and Reworks sections in Seasons 3 and 4. These changes will focus on the operators and maps with the Tachanka rework coming soon there will be more changes coming into the game. Another Rainbow Six game is also coming this year. Rainbow Six Siege Year 5 expected release date is the first week of March.
Source: Ubisoft