Destiny 2 players have expressed concern over the recent controversy surrounding an upcoming space exploration game.
Focus Entertainment's new game, Void Crew, has come under intense scrutiny due to its spaceship design that bears a striking resemblance to the iconic Pyramid ships from Bungie's Destiny 2, a sci-fi first-person looter-shooter.
Void Crew, developed by Hutlihut Games and published by Focus Entertainment, is a space exploration action-adventure game with up to four-player co-op. The game has been generating a lot of buzz in the Destiny 2 community, but not all of it has been positive.
Related: Ex-Bungie Developer Debunks Destiny 2 Red Subclass Theory
This whole thing started when Focus Entertainment posted artwork of Void Crew on its official X account (formerly known as Twitter). The artwork depicts four players leaping into the vast expanse of outer space, with a pyramid-shaped spaceship visible in the background.
Many players and fans of Destiny 2 have pointed out the uncanny similarities between Void Crew's Pyramid-shaped spaceships and Darkness fleet found in Destiny 2, with many fans calling it a blatant 1:1 copy. Some even speculate that Bungie may take legal action against Focus Entertainment.
Check out the side-by-side comparison of the two below.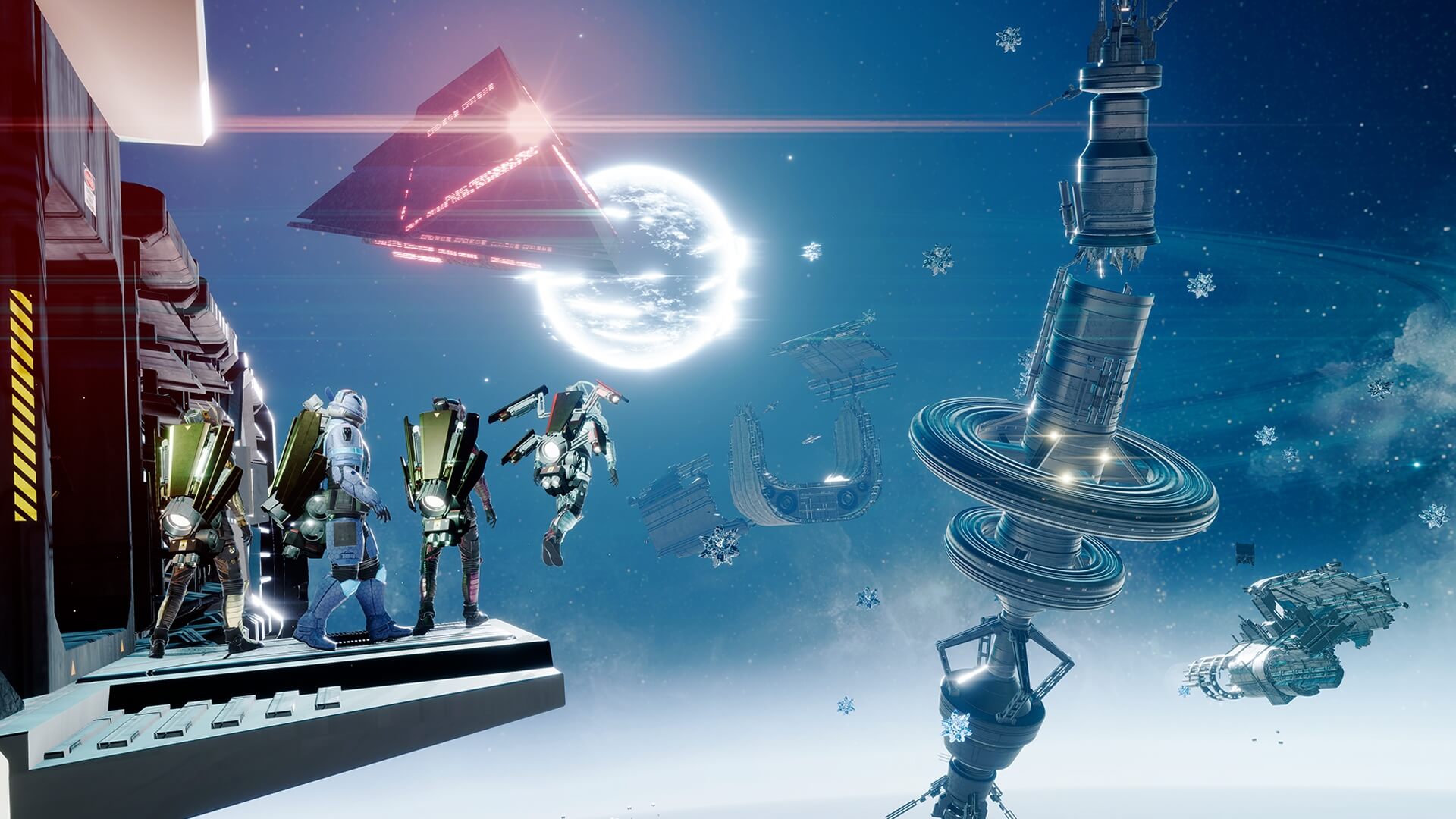 Void Crew's Dev Responds to the Pyramid Ship Design
It's important to consider both sides of the argument. In response to the controversy, one of the developers at Hutlihut Games provided some insight. They acknowledged that there was inspiration drawn from Bungie's Destiny, particularly in the design of the Pyramid ship known as the "Reclaimer."
Check out the full response from the developer shared in the Void Crew's official Discord server below.
"Thanks for raising awareness on the subject matter regarding the Reclaimer. There's some inspiration to be had from Destiny for sure here. Overall the Hollows design language is a mixture of lifeless geometric shapes, machinery, and some insect-like details and features.
"Take an enemy like the Cruiser or the Prism, they also have some pretty simple shape languages compared to some of the smaller enemies. There's something monumental in having our largest enemy shaped like a pyramid. A brute force enemy you have no chance to stand up against. That being said, we might have to revisit to stand out more clearly compared to Destiny 2."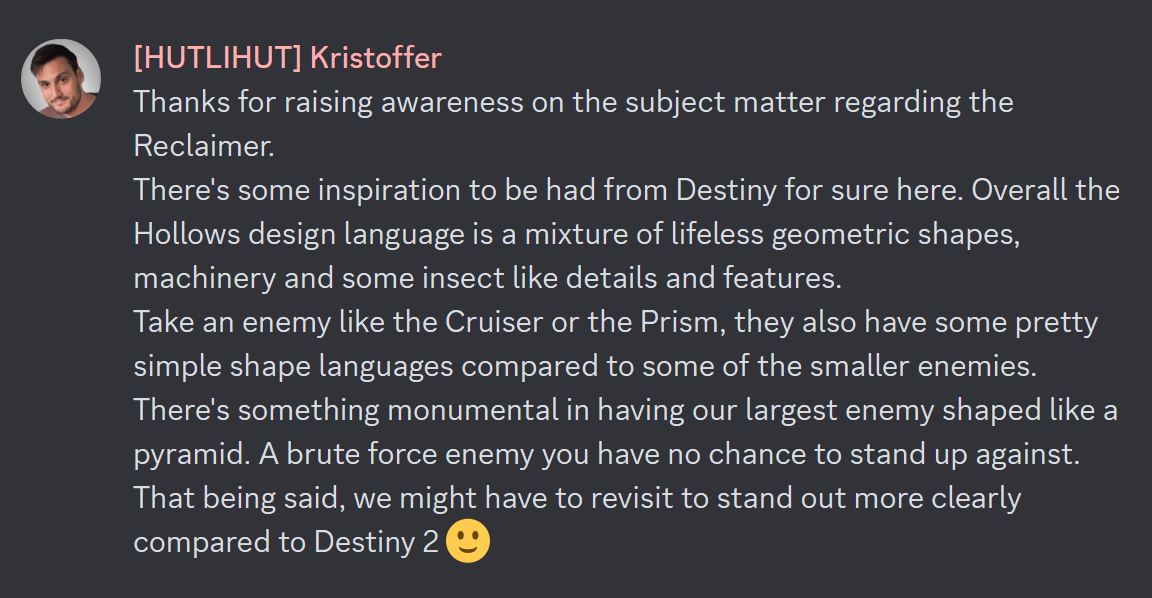 The developer provided an additional response stating that the team has internally discussed the possibility of revisiting the design of the Reclaimer. "We have talked internally about revisiting the Reclaimer. I can't say with 100% confidence that we will for sure change the Reclaimer. But yes, ideally, we would like to give it more of its own clear Void Crew identity," the reply reads.
The response has shed some light on the developers' perspective, suggesting that while they took inspiration from Destiny, they aim to create a unique design language for Void Crew.
Players can wishlist Void Crew on Steam.