Check out the highlights of one of the weirdest bugs in Destiny's history.
Earlier today, we reported that there's a new exploit in Destiny 2 that is allowing players to craft legendary weapons with some specific exotic weapon perks. Shortly after, players found out that this bug can also be used to combine different Legendary weapon frames and perks into one another.
This resulted in one of, if not, the weirdest bugs in Destiny's nine years. From a Trace Rifle firing a grenade to a Rocket Launcher instantly blowing up on players' faces, killing them instantly.
Related: 4 Ways to Spend Your Legendary Shards in Destiny 2 Before They Vanish
In this article, we have compiled some of the funniest, wildest, and weirdest clips that Destiny 2 fans have shared online, thanks to this new weapon crafting glitch in the game.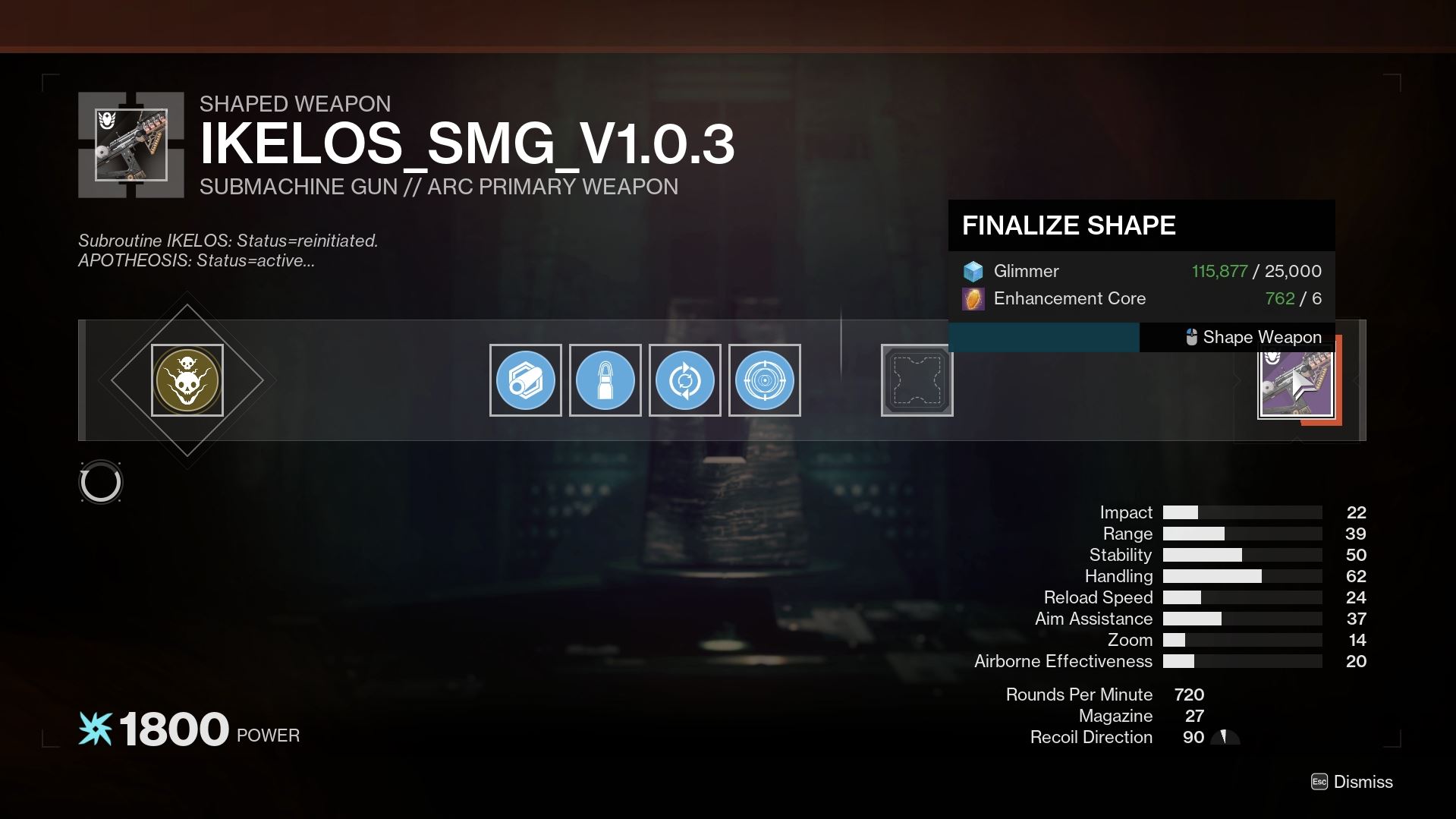 Destiny 2 Weapon Crafting Bug Compilation
Throne cleaver with double eager edge pic.twitter.com/aDj8k5uB0b

— Schnell building (@Schnellbuilding) September 15, 2023
Aggressive shotgun on a handcannon pic.twitter.com/cUz23HdDY4

— Z-r0 (@_Z_r0_) September 15, 2023
funny silly slug shotgun that shoots pellets pic.twitter.com/JH0BfkM95P

— kadachi (@Kadachiiii) September 15, 2023
ragnhild-D + retrofit escapade go brrr pic.twitter.com/nWlVG2e1Hb

— Fearne (@_Fearne_) September 15, 2023
brought back the good ol' prometheus lens laser pic.twitter.com/HP59NFdJnZ

— Heli (@Helicoptuh) September 15, 2023
trace + wave frame just codes you LMAO pic.twitter.com/rT3DJKn7o5

— Jongspongja (@_Joemamba) September 15, 2023
this was with only 2 people btw pic.twitter.com/ldoNM42m3Y

— sil (@silverstar227) September 15, 2023
Riven vs. the Meme Beam pic.twitter.com/c8ruj86XAa

— Nikolai (@Nikolai_1079) September 15, 2023
Calus Mini Tool With Screaming Swarm And Incandescent. pic.twitter.com/ZetRZwOfZW

— Spidermarvel (@ItzSpidermarvel) September 15, 2023
September 15, 2023
There are tons of other hilarious clips showcasing this weird exploit in action. Bungie has now officially responded to this whole situation, saying that the team is "exploring solutions and keeping an eye out in case things get too wild and we need to take drastic measures to ensure the health of the game."
In short, have fun until Bungie releases a fix for this bug. What do you think about this? Feel free to share your thoughts in the comments below.
Make sure to follow our Destiny outlet Destiny Bulletin on X, Facebook, Instagram, and Threads for the latest Destiny and Bungie news.
Destiny 2 The Final Shape launches February 27, 2024, on PlayStation, Xbox, and PC.