Bungie has revealed that it is increasing the season pass price for Destiny 2. The new prices will come into effect later this month, with the release of Destiny 2's upcoming season called Season of the Deep.
In Bungie's weekly blog post, This Week at Bungie, the Destiny developer officially announced that after the price increase, Destiny 2 season passes will cost 1,200 Silver ($12 USD) instead of 1,000 Silver. ($10 USD)
"This will be the new pricing for Season Passes in Lightfall's year for those looking to maximize their rewards with each new Season, and we'll be evaluating new approaches to post-launch content in the year of The Final Shape."
Destiny 2 Season Pass Prices Increased
That's not all the price tweaks coming. Along with the standalone season passes, Bungie is also increasing the the price of Season Pass + 10 Ranks Bundle which will now cost additional 200 Silver at a new price of 2,200 Silver ($22 USD), increased from 2,000 Silver. ($20 USD)
Standalone Season Pass: Now 1,200 Silver (from 1,000 Silver)
Season Pass + 10 Ranks Bundle: Now 2,200 Silver (from 2,000 Silver)
These new prices will be released alongside the new season which launches May 23, 2023, on all platforms. It's worth noting that there are no 1,200 or 2,200 Silver bundles available for Destiny 2. So, for players looking to purchase new season passes in the future, they would have to spend a total of $15 (1,100 and 500 Silver bundles) in order to purchase the season pass.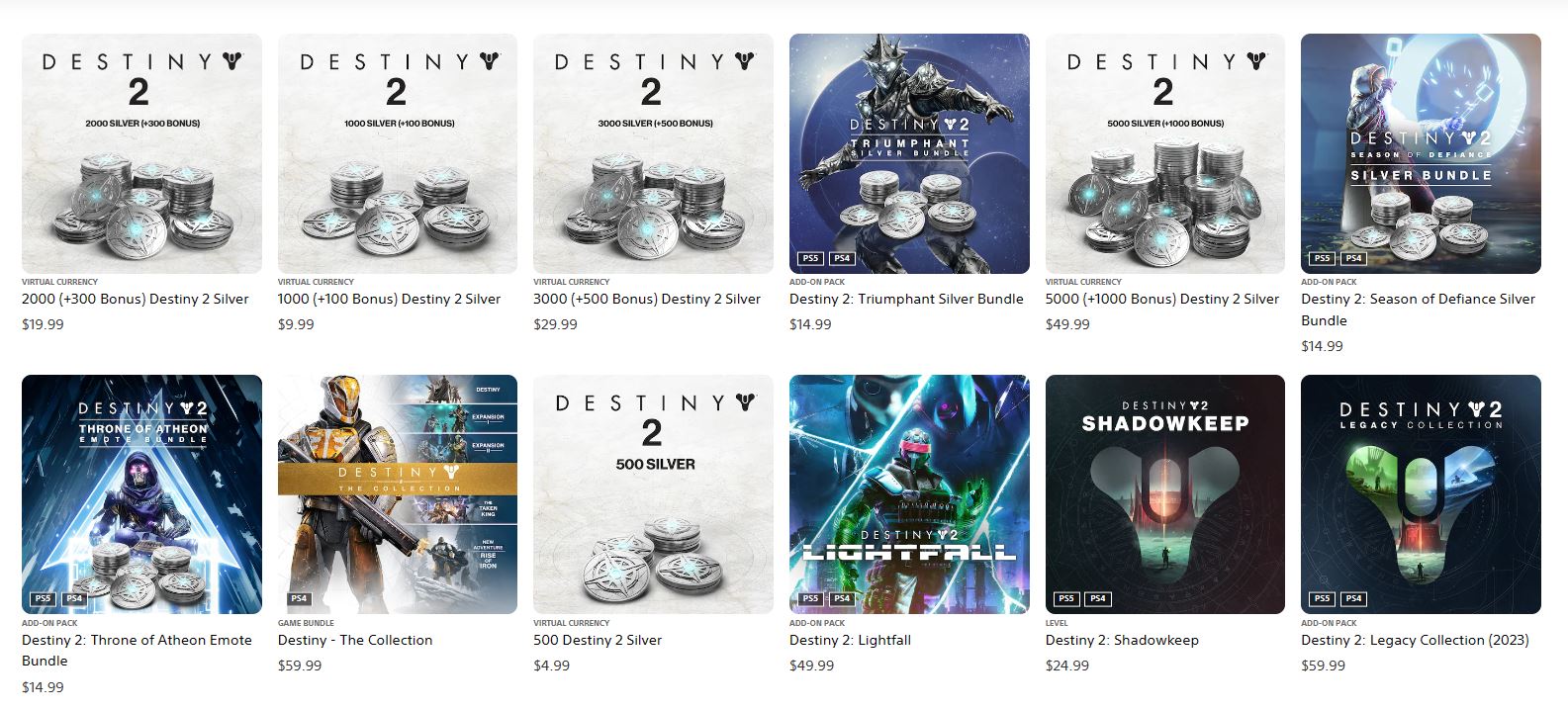 The developer has stated that the pricing for the Ligthfall Standard edition (includes the current live season with purchase), as well as the Lightfall + Annual Pass edition (includes all Year 6 seasons), will remain unchanged.
Make sure to follow our Destiny outlet Destiny Bulletin on Twitter, Facebook, and Instagram for all things Destiny 2 and Bungie.
Destiny 2 Lightfall is now available on PlayStation, Xbox, and PC.
Next: