We are almost halfway through Season of Defiance, and getting closer and closer to the launch of Destiny 2 season 21. Bungie has already revealed the title for this upcoming season which is called Season of the Deep. Just like any other season, Season of the Deep will feature a ton of new and returning weapons and armor for players to grind.
In this article, we have compiled a list of all currently-know weapons that are coming in Destiny 2 Season of the Deep. Keep in mind that most of these weapons are leaked from an internal presentation (via Freezing Dart) and are pretty much confirmed to be accurate. So, if you want to avoid spoilers, this is your warning.
Destiny 2 Season 21: Seasonal Weapons
Just like Season of Defiance, Destiny 2 Season of the Deep will feature a total of six weapons that might be familiar to players who were active during Season of the Drifter. These six weapons share the same weapon model as the Reckoning weapons but are a completely new archetype. Also, these weapons are Taken-themed (which you can check out here), similar to the Whisper of the Worm exotic sniper rifle.
Rapacious Appetite: Stasis Aggressive Submachine Gun
Different Times: Strand Rapid-Fire Pulse Rifle
A Distant Pull: Stasis Rapid-Fire Sniper
Until Its Return: Strand Rapid-Fire Shotgun
Targeted Redaction: Void Aggressive Hand Cannon
Thin Precipice: Strand Vortex Sword
Unsated Hunger Origin Trait: Increased handling, reload speed, and stability when no abilities are fully charged. Swords gain increased guard resistance and charge rate instead.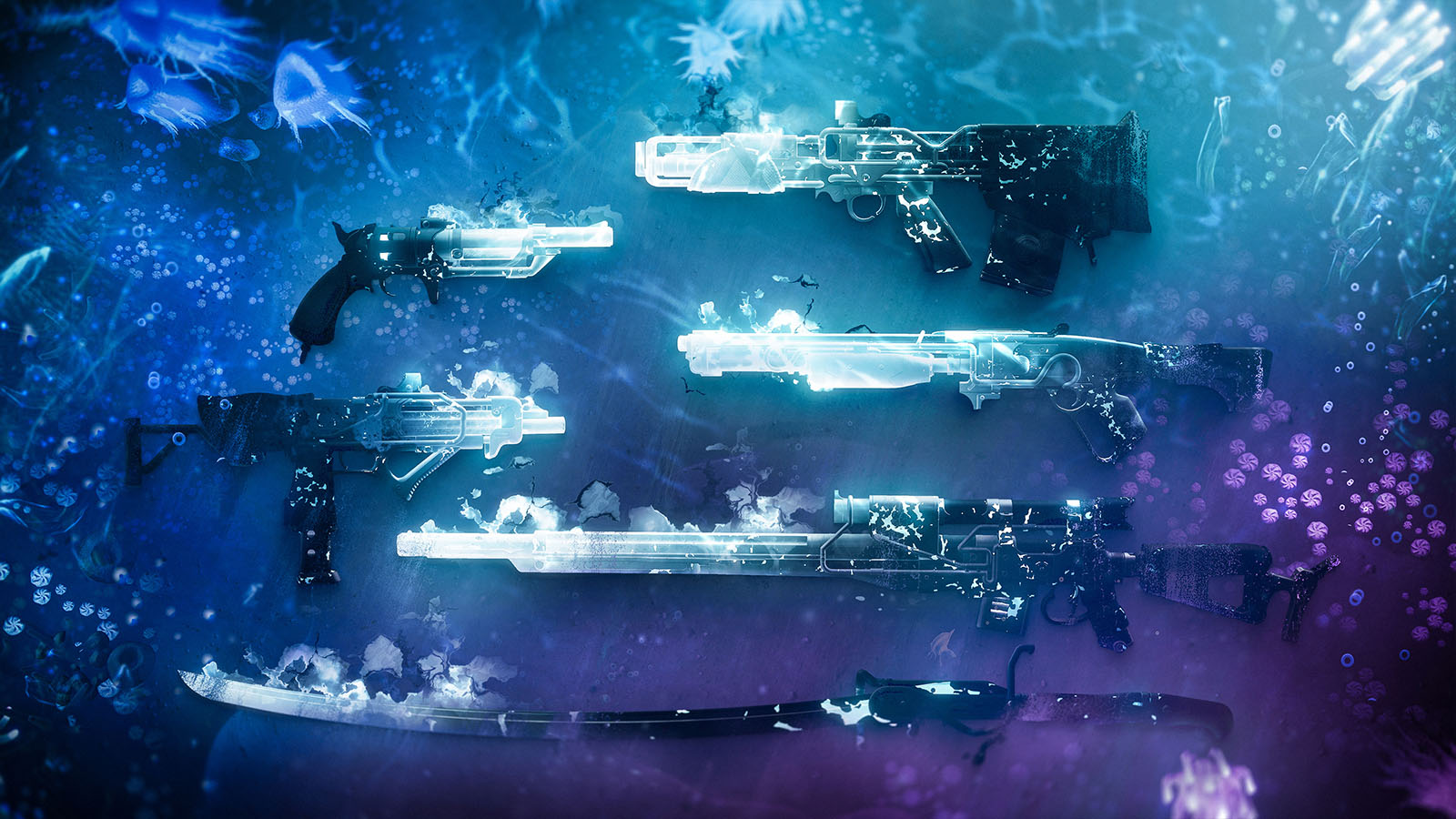 Destiny 2 Season 21: Reckoning Weapons
While Season of the Deep's seasonal weapons has a new archetype, the original Reckoning weapons from Season of the Drifter are also making a return. Yes, the original Spare Rations hand cannon is finally returning in Season 21, as per the leaks.
Bug-Out Bag – Submachine Gun
Last Man Standing – Shotgun
Sole Survivor – Sniper Rifle
Spare Rations – Hand Cannon
Outlast – Pulse Rifle
Just In Case – Sword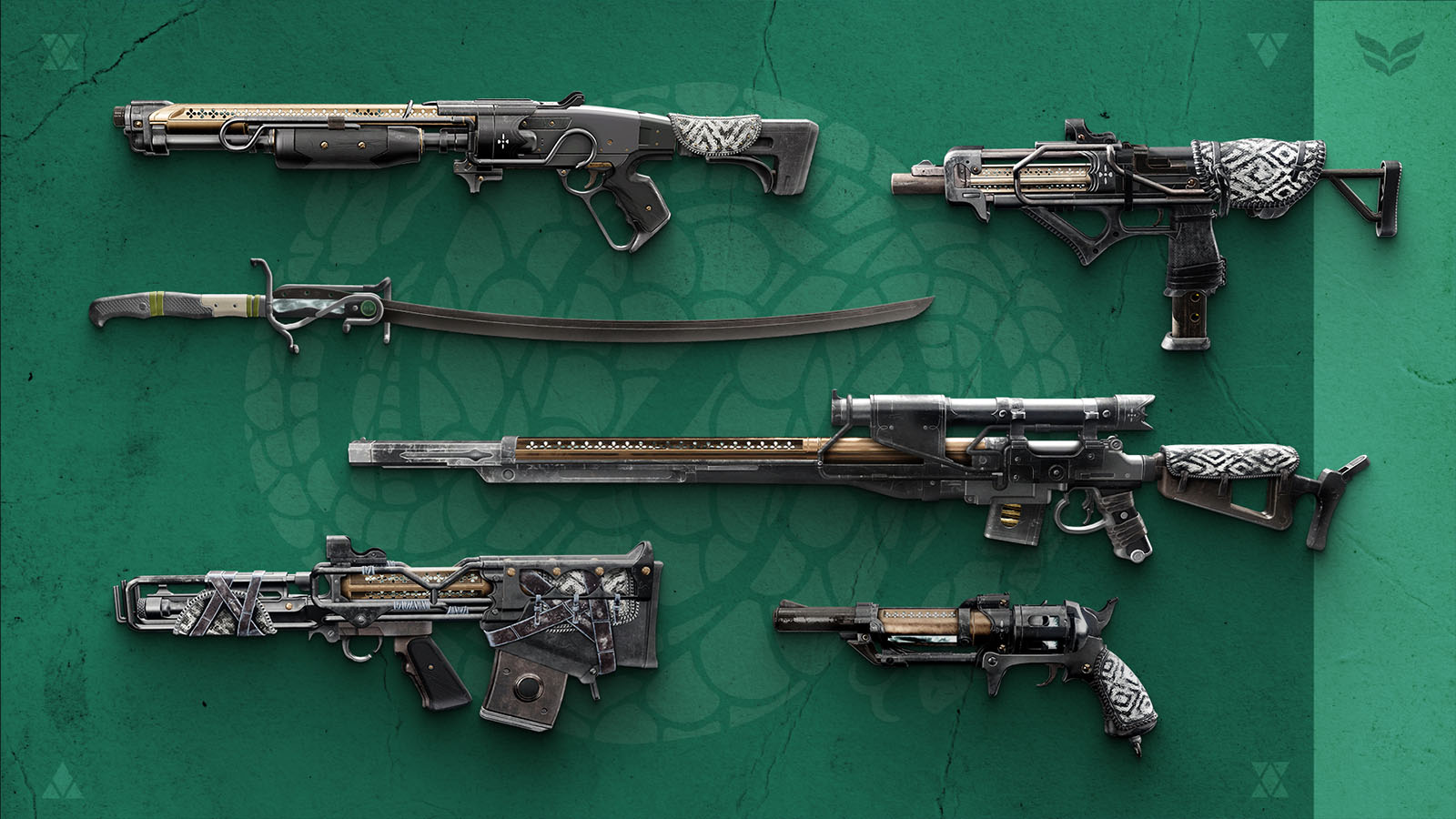 Destiny 2 Season 21: Ritual Weapons
These weapons have been officially confirmed by Bungie in the recent TWAB blog post. Below is the list of the Crucible, Nightfall, Gambit, Iron Banner, Trials of Osiris, and Competitive weapons coming in Destiny 2 Season of the Deep.
Nightfall

Braytech Osprey – Void Rocket Launcher
Loaded Question – Arc Fusion Rifle

Vanguard

Positive Outlook – Void Auto Rifle
Gambit

Strand Linear Fusion Rifle (New)

Crucible

Randy's Throwing Knife – Kinetic Scout Rifle
Trials of Osiris

Unexpected Resurgence – Arc Adaptive Glaive (New)
The Messenger – Kinetic Pulse Rifle
Iron Banner

Strand Fusion Rifle (New)
Swarm of the Raven – Void Heavy Grenade Launcher

Competitive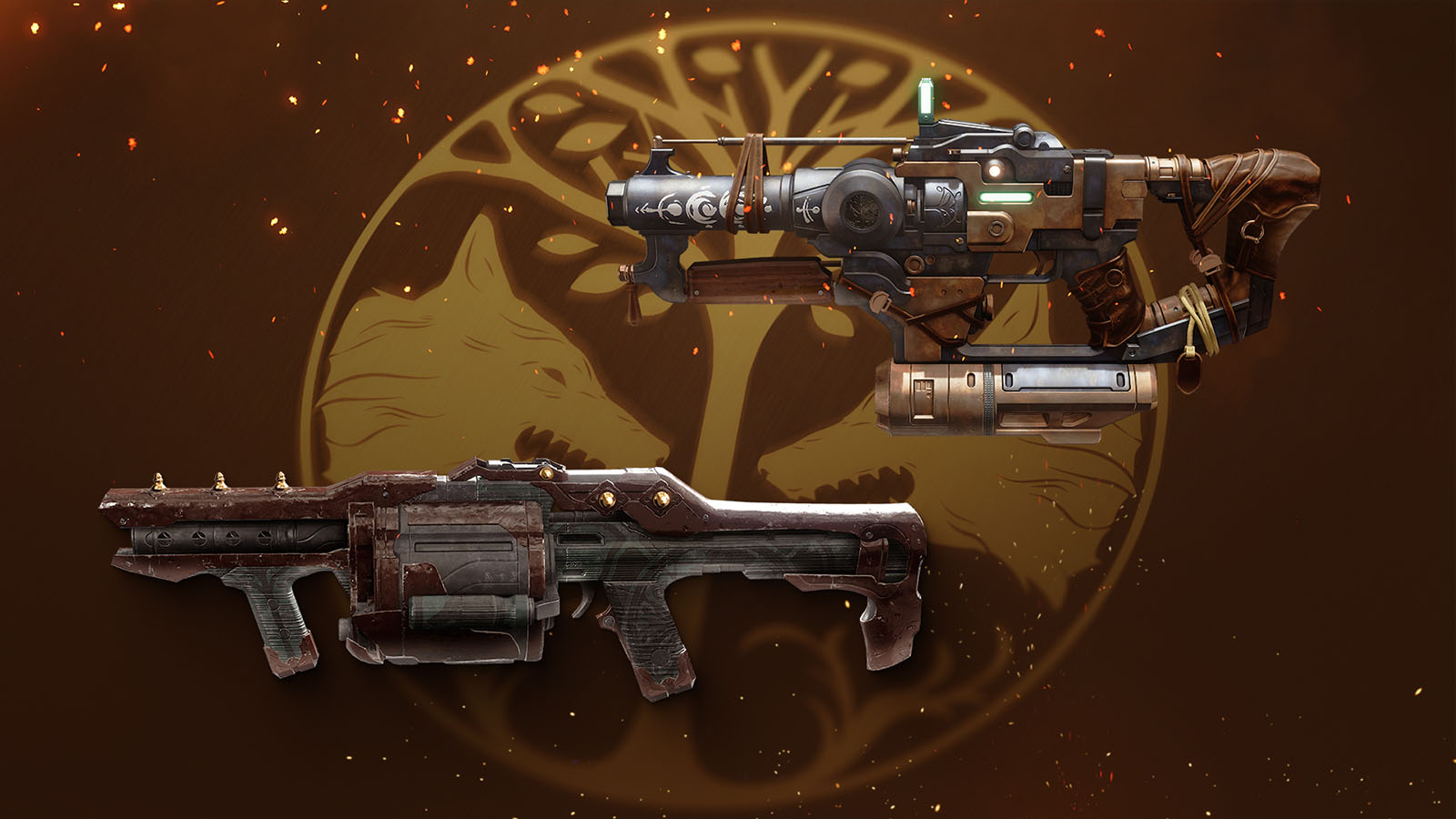 Destiny 2 Season 21: Dungeon Weapons
Since last year, Bungie has released a new dungeon every other season which doesn't feature a raid release. This means Season of the Deep will get a brand-new dungeon, presumably on Titan. If you want to see the weapon models, check out our article here. You can find the list of all dungeon weapons coming in Destiny 2 Season 21.
Stasis Wave Frame Breech Grenade Launcher
Solar Rapid-Fire Glaive
Solar Aggressive Submachine Gun
Stasis Aggressive Rocket Launcher
Restoration Ritual Origin Trait: Reviving allies or killing enemies with finisher reloads this weapon and readies an emergency reload for the next time this weapon runs out of ammo.
Destiny 2 Season 21: Last Wish Raid Weapons
The Last Wish raid, originally released with the Forsaken expansion, is also seemingly getting a refresh with Season of the Deep. This means the raid's weapons will get new perk pools, and gain a new origin trait. It's also been claimed that the Last Wish weapons will become craftable in season 21. Here's a list of weapons in the Last Wish raid:
Chattering Bone – Kinetic Lightweight Pulse Rifle
The Supremacy – Kinetic Rapid-Fire Sniper
Transfiguration – Kinetic High-Impact Scout Rifle
Apex Predator – Solar Adaptive Rocket Launcher
Age-Old Bond – Void High-Impact Auto Rifle
Nation of Beasts – Arc Adaptive Hand Cannon
Techeun Force – Arc Adaptive Fusion Rifle
Tyranny of Heaven – Solar Lightweight Combat Bow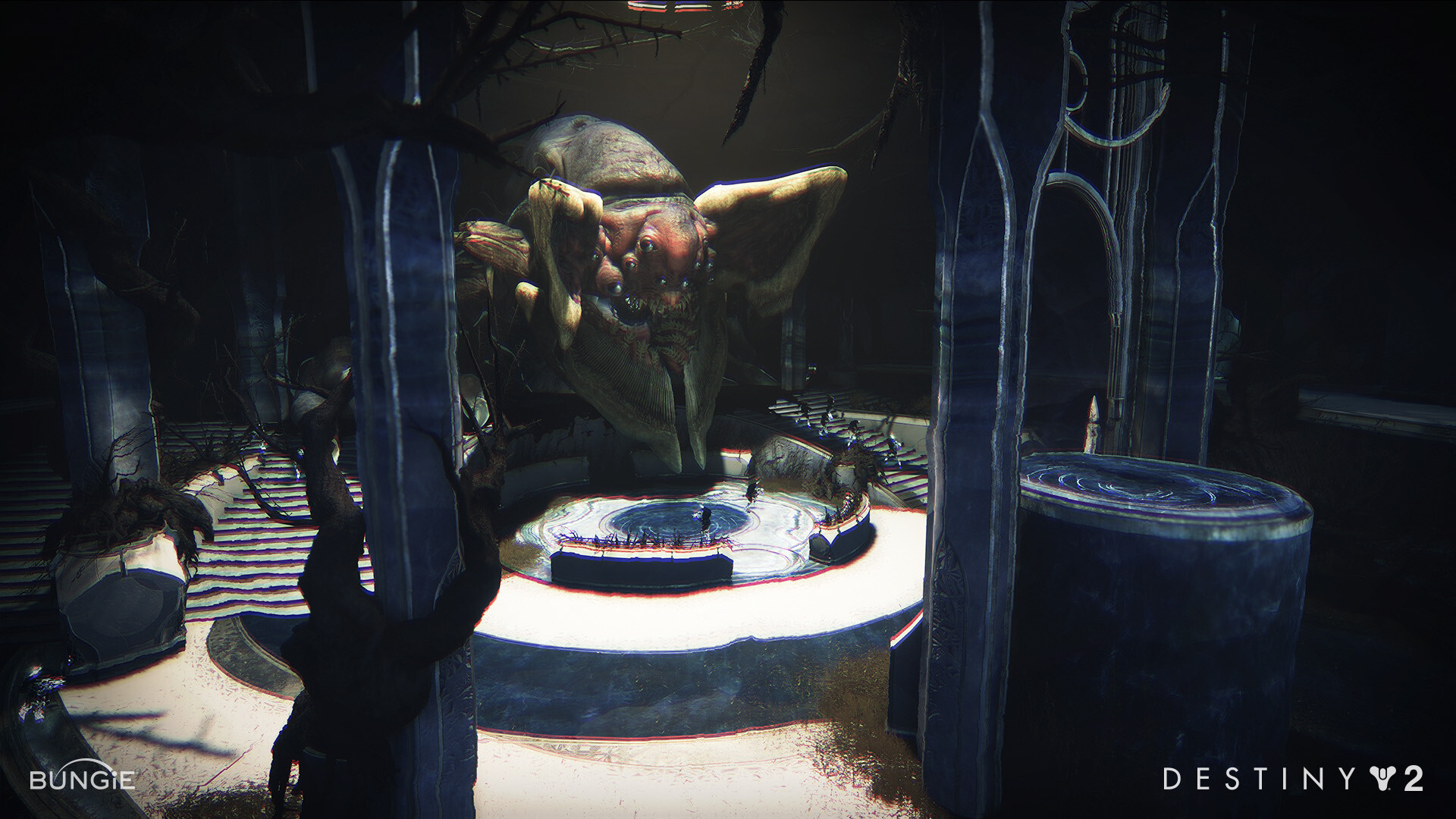 And there we have it! These are all the currently-known legendary weapons in Destiny 2 Season of the Deep, which launches on May 23, 2023. As with every leak, here's your reminder to take it with a grain of salt. What are your thoughts on this? Let us know in the comments below!
Make sure to follow our Destiny outlet Destiny Bulletin on Twitter, Facebook, and Instagram for all things Destiny 2 and Bungie.
Destiny 2 Lightfall is now available on PlayStation, Xbox, and PC.
Next: