Bungie, the developer of the popular online multiplayer game, Destiny 2, has won a massive $16 million lawsuit against Elite Boss Tech, a company that sold cheat codes for the game.
In late August 2021, Bungie filed this lawsuit against Elite Boss Tech (11020781 Canada Inc.), and the defendants who developed, marketed, and sold the cheating software for Destiny 2 through a website, Wallhax.com.
Fast forwarding to June 2022, defendant Robert James Duthie Nelson, the owner of Elite Boss Tech, agreed that "Wallhax cheat willfully violated Bungie's two copyrights associated with Destiny 2" and that the cheat "circumvented the technological measures Bungie employs to control and limit access to its Destiny 2 software."
Related: Bungie Sues Destiny 2 Streamer For Repeatedly Cheating And Harassing Its Employees
Thanks to the consent judgment and settlement with Nelson, Bungie was able to identify two other defendants; Patrick Schaufuss and Daniel Fagerberg Larsen. Schaufuss also agreed to cooperate with Bungie after getting served with the lawsuit.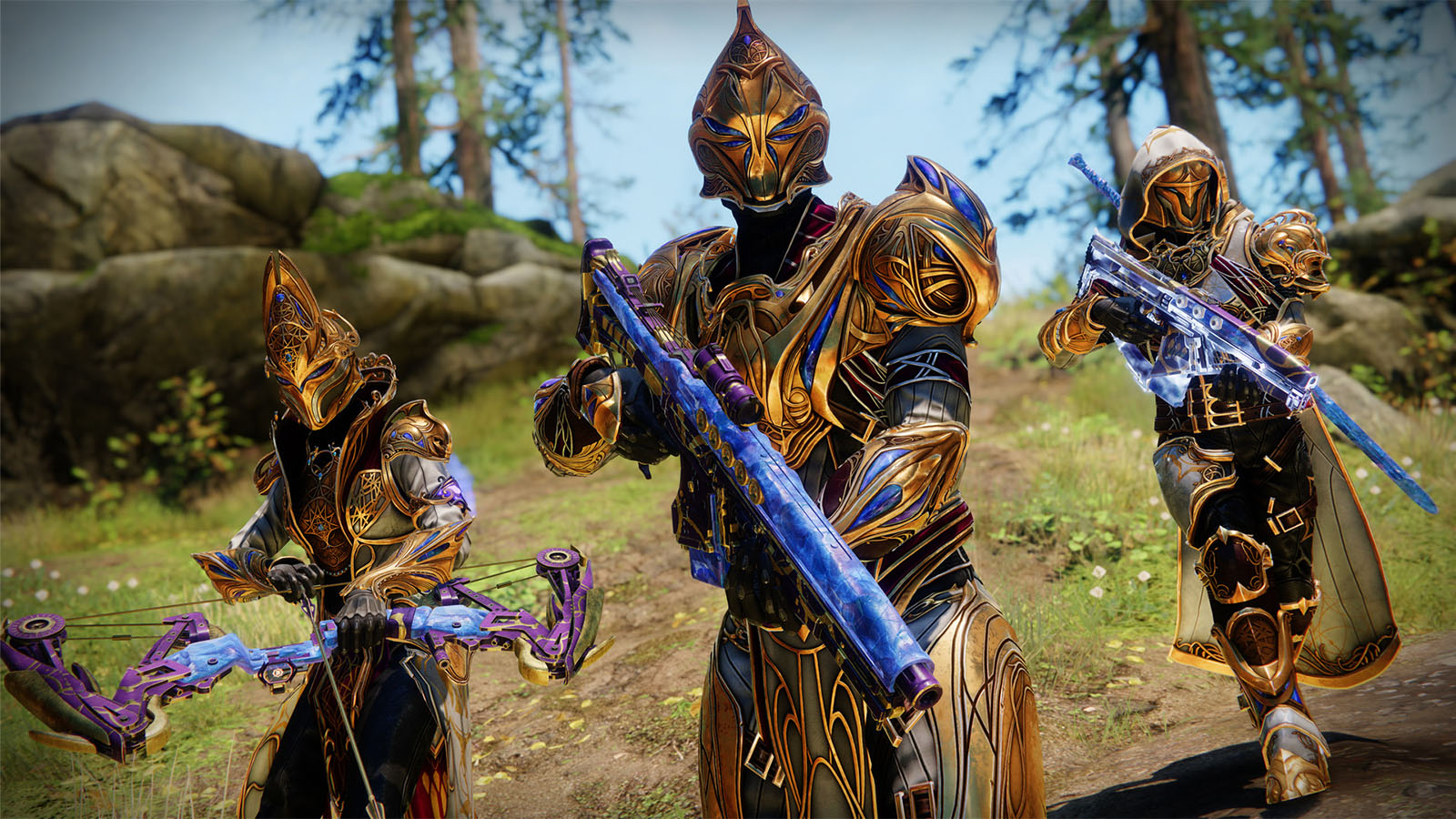 However, Larsen still didn't appear even after getting the notice of the lawsuit. Nelson stated that Larsen was "aware of this litigation, but believed he was beyond the reach of the courts."
Court Orders $16 Milion Award in Favor of Bungie
This led to Bungie seeking the entry of default judgment against defendant Daniel Larsen in the amount of $17,278,305.73 in total.
"This total represents the sum of: (1) $13,530,000 in statutory damages under the DMCA; (2) $466,718.90 as damages for its copyright claim, which Bungie asks to be trebled to $1,400,156.71; (3) $666,666.00 in actual damages for its breach of contract, RICO, CFAA, and CPA claims, which Bungie asks to be trebled $1,999,998.00; and (4) $267,887.10 in attorney fees and $80,263.92 in costs."
Related: Destiny 2 Cheat Software Logged Sensitive Data Of "Active Military" Personnel, New Court Filing Reveals
However, after reviewing the evidence submitted by Bungie on the copyright claims, the court came to the conclusion that "Bungie has failed to meet its burden to provide admissible evidence of actual damages" and entered a default in the amount of $300,000, instead of the requested $1,400,156.71.
In summary, Bungie won a total of $16,178,149.02 award in damages from this lawsuit. You can find the individual amounts from the court document order below. (pdf here)
$13,530,000 for DMCA violations
$300,000 for Copyright violations
$1,999,998 for RICO violations
$267,887.10 in attorney fees and $80,263.92 in costs
"The Court finds that default judgment is appropriately entered in Bungie's favor as to all but the CPA claim. The Court also finds that entry of a permanent injunction on the terms specified above is appropriate and necessary."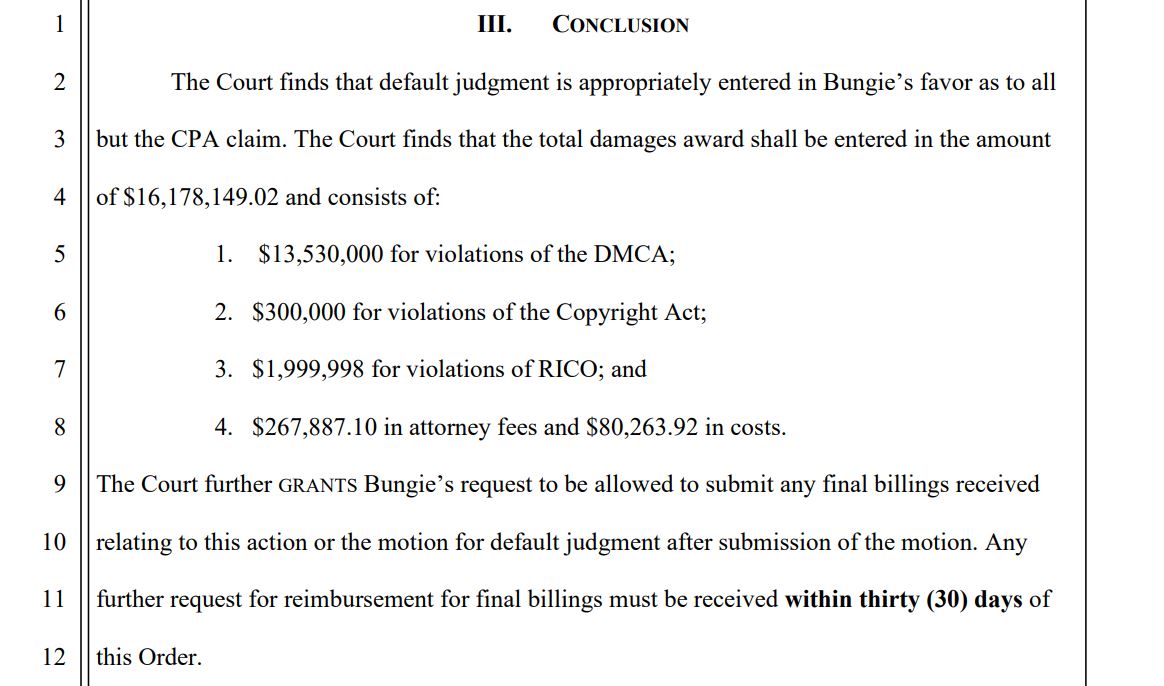 The documents have also revealed that the Wallhax cheat software was downloaded 6,765 times with Bungie requesting $2,000 for each of the downloads, with Larsen's profits totaling $466,718, per the court documents.
This is the third time that Bungie has won a lawsuit via a default judgment. The previous victories were against VeteranCheats and LaviCheats, with damages awarded amounting to $12 million and $6.7 million, respectively.
Make sure to follow our Destiny outlet Destiny Bulletin on Twitter, Facebook, and Instagram for all things Destiny 2 and Bungie.
Destiny 2 Lightfall is now available on PlayStation, Xbox, and PC.
Next: