Every now and then, Bungie tends to reissue old content in Destiny 2 with updated perks, and overall stats. With the launch of Season of the Deep, Bungie has also reissued older Reckoning weapons (hello, Spare Rations!) to the game, as well as their Taken-themed variants.
But, that's not everything getting a refresh this season. Bungie has also updated the Last Wish raid weapons with new perks and stats, a new origin trait in the game and players can also craft these updated raid weapons in Destiny 2.
Related: Bungie Faces Backlash Over Destiny 2 Season of the Deep's Controversial Eververse Updates
What this means is that you now need to unlock the pattern for Last Wish raid weapons by extracting the weapon patterns from the Deepsight (red border) weapons. Red border weapons in the Last Wish raid can drop randomly from any encounter.
And what's even better is that all weapons can drop from all encounters; except for the raid exotic, One Thousand Voices of course. There are a total of eight legendary weapons in the Last Wish raid, with each of these weapons requiring five red border weapons to unlock the full pattern.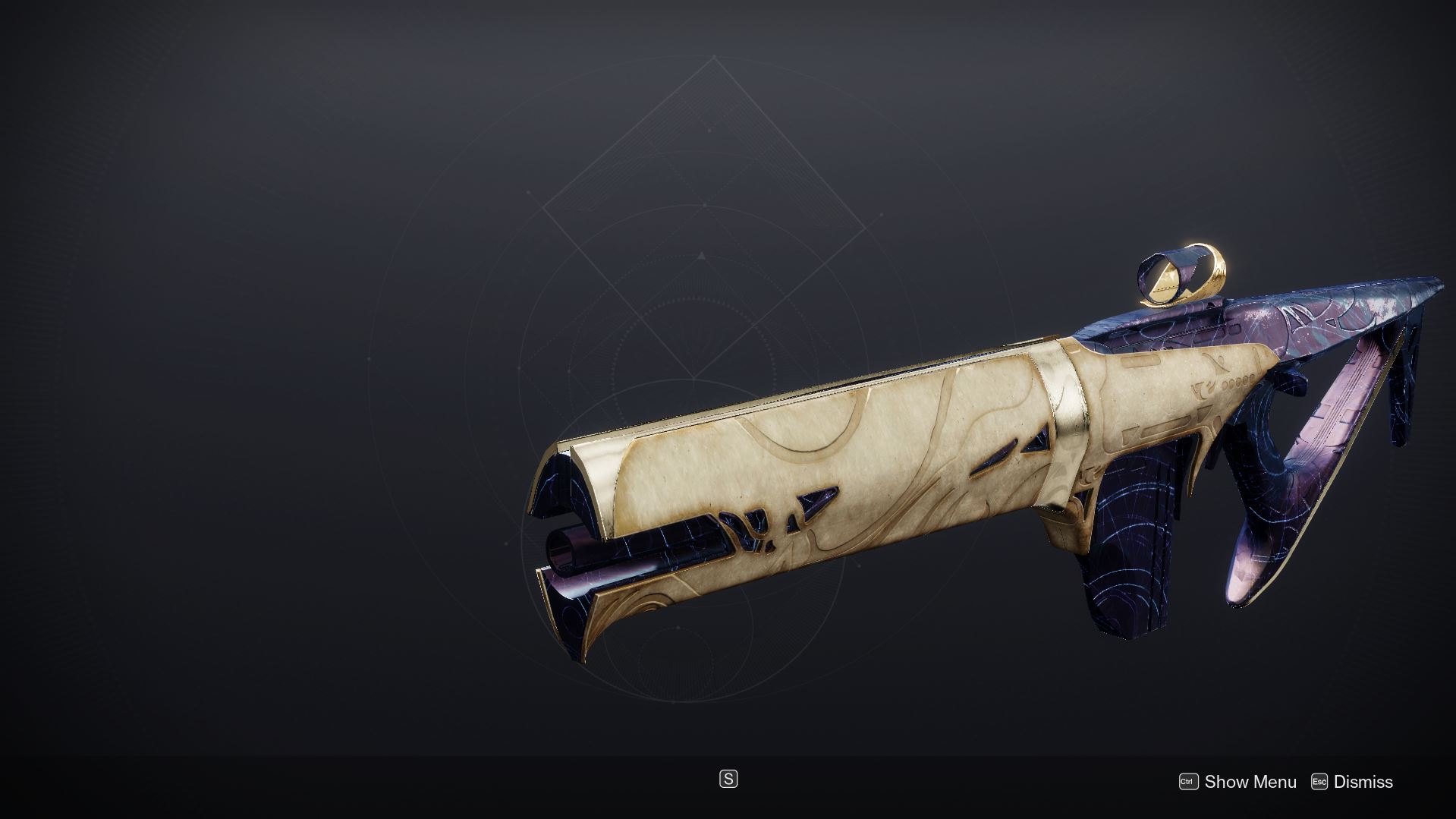 Luckily, we have a new Last Wish raid red border weapons farm in the game right now that everyone should be taking advantage of. With these kinds of farms, Bungie is quick on its feet to issue a patch (cough Legendary Shards farm cough). below is the fastest way to farm the red border weapons in Destiny 2's Last Wish raid.
Explosive Pact Origin Trait: This weapon gains bonus stability and reload speed when activating a grenade ability. Healing grenades and grenade final blows grant additional stacks of the bonus.
NOTE: This farm only works when Last Wish is the featured weekly raid.
Destiny 2: Fastest Last Wish Raid Red Border Weapons Farm
The idea here is to complete the first encounter of the raid again and again by melting through the health bar of the first encounter's boss, Kalli, the Corrupted. To do this, you need five Hunters with Solar Marksman Golden Gun and Star-Eater Scales exotic leg armor, at least one Anarchy exotic heavy grenade launcher, and one Void Bubble TItan with Crest of Alpha Lupi and Tractor Cannon.
Load into the Last Wish raid and make your way to the first encounter. Place down the Rally Banner to max out your Super, abilities, and weapon ammo. Everyone except the Anarchy user should head to the first plate to the right as you jump into the arena.
To prevent Kalli from teleporting away from the plates, have the player with the Anarchy grenade launcher shoot Kalli at the start of the encounter. (before she teleports away in the middle)
The Void Titan should place down the Bubble for additional orbs for the Star-Eater solar Hunters. After placing down the bubble, the Titan has to keep shooting Kalli with the Tractor Cannon to keep the debuff active for everyone else to DPS.
As for the Hunters; pick up the orbs from the bubble for damage buff and simply pop your Golden Gun and start damaging the boss. You should be able to get back your Super almost instantly with tons of orbs from everyone else.
On top of that, Hunters should also have Ember of Torches fragment and Proximity Explosive Knife equipped. When damaging Kalli, throw your knife to make yourself and everyone around you Radiant for an additional boost.
To make it even faster, you don't need to keep a checkpoint for this encounter. Right after you see the rewards or Kalli's death animation, have your Fireteam leader load into the Last Wish raid again and it will drop you right back into the first encounter (instead of at the start of the raid).
Keep in mind that there's a bit of a learning curve to this method and you might not get it to work on your first try. You can watch Cheese Forever's video on this below.
That's not everything. There's another bug with Last Wish's red border weapons where after completing Suraya Hawthorne's weekly quest, you can unlock two weapon patterns (instead of one) after completing the weekly O Deepsight Mine questline.
However, to complete this quest, you need to finish all six encounters of the Last Wish raid, which can take up a lot of time. The good news is that you'll get guaranteed red border rewards once a week from completing the quest.
You can use the official Fireteam Finder in the Destiny Companion App or Bungie's website to find other players. (you can also use Destiny 2 LFG Discord server which is the biggest LFG server for Destiny 2)
At the time of publishing this article, Bungie hasn't fixed this issue yet. However, it's likely that they will fix it soon. So, make sure to take advantage of this opportunity while you still can. Note: We will update this article if this bug is fixed in the game.
And there you have it. The fastest red border weapons farm for the Last Wish raid in Destiny 2. Happy farming, Guardians!
Make sure to follow our Destiny outlet Destiny Bulletin on Twitter, Facebook, and Instagram for all things Destiny 2 and Bungie.
Destiny 2 Lightfall is now available on PlayStation, Xbox, and PC.
Next: