We are less than a week away from Destiny 2's upcoming season, Season of the Deep, which launches next week, on Tuesday, May 23, 2023. Up until now, Bungie has officially revealed the key art for the season along with a new teaser, which confirmed that players will be returning to Titan, one of the original destinations added with vanilla Destiny 2.
Destiny 2 Season 21 continues the storyline of the giant underwater creature, the Leviathan. It's also been confirmed that players will be going underwater next season, which will be something completely new to the game. However, with all of the official details, there has also been some new Destiny 2 Season 21 leaks.
Related: Bungie Survey Teases New Destiny Game on the Horizon
The leak comes from Liz, a well-known Destiny 2 leaker, who shared some new details about Season of the Deep in the D2 Leaks Discord server. Before we get into the actual details, make sure to take everything with a grain of salt. Also, spoiler warning!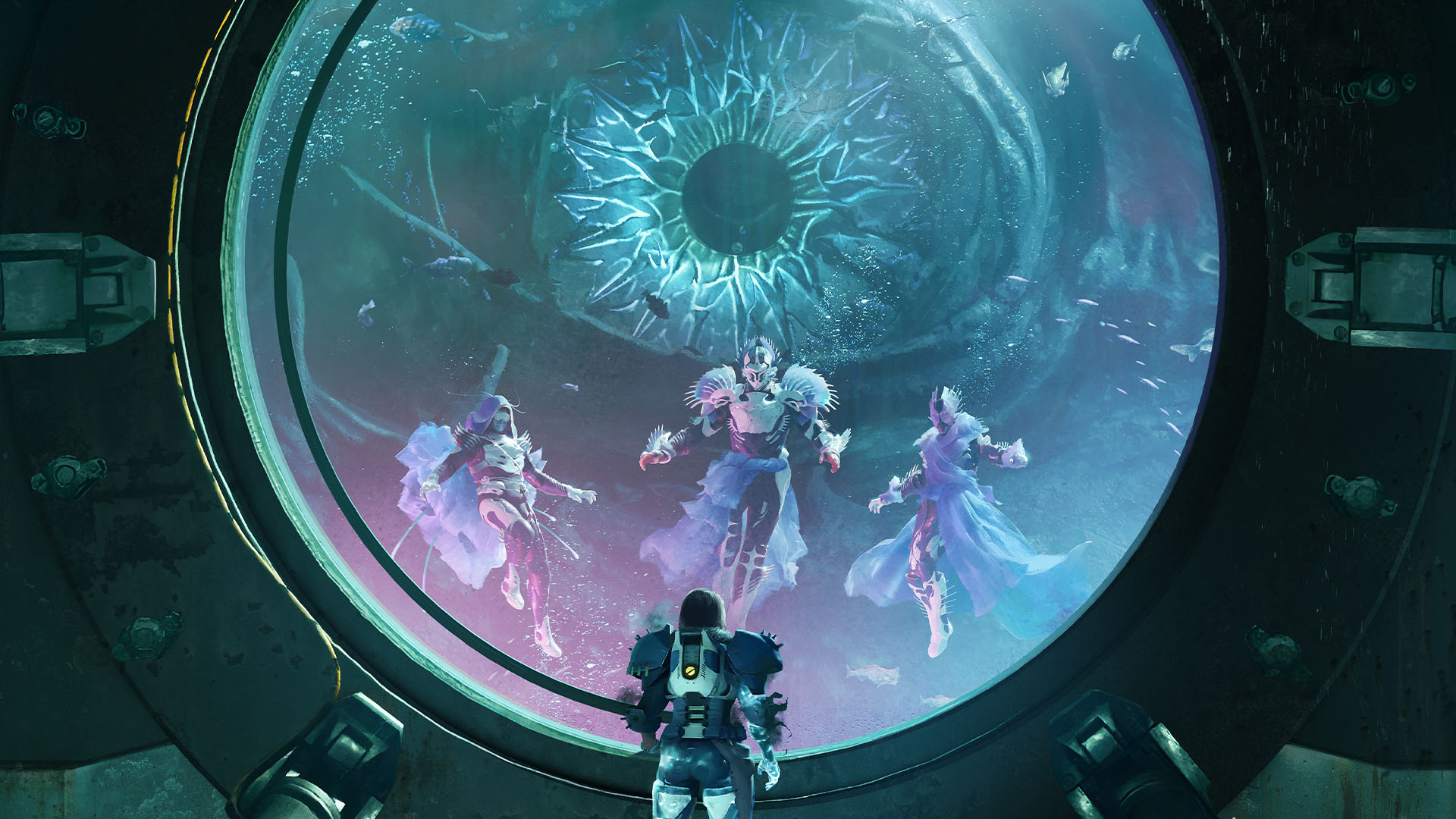 According to the newly shared details, it seems Destiny 2 Season 21 will add fishing. Yes, you'll be able to fish in Destiny 2 next season. The leak further states that you'll be able to fish with random players and/or friends and that "said fish can be pets."
That said, we don't know how this would actually work in the game and that's considering if the information is legit.
Based on the leaked info, it seems we'll be getting three exotic weapons next season as well. You can find the list of new Destiny 2 Season 21 leaked details below.
3-player activity with "some" roguelike aspects.

You can pick a buff before you enter the next room

Multiple Seasonal Activities
Strand Exotic Trace Rifle
Arc Exotic Auto Rifle
Stasis Exotic Scout Rifle
Starfire Protocol ornament
Related: Destiny 2 Is Finally Adding Long-Awaited Features For Weapons And Ships Inspection In Season 21
With underwater gameplay confirmed during Season of the Deep, being able to fish would definitely be a cherry on top. At the time of publishing, Bungie has not released the seasonal trailer for Season of the Deep.
However, Bungie did reveal plenty of QoL updates and changes, including new exotic armor tuning, which you can check out here. Along with that, Season 21 will also feature the boosted triumphs that increase the chance of getting the raid exotic, for older raids.
Make sure to follow our Destiny outlet Destiny Bulletin on Twitter, Facebook, and Instagram for all things Destiny 2 and Bungie.
Destiny 2 Lightfall is now available on PlayStation, Xbox, and PC.
Next: