The Guardian Games 2023 event is still going strong in Destiny 2 right now. Players are actively participating by completing Contender Cards and dunking Medallions at the Tower podium to showcase their unwavering support for their favored class.
With still five days left in the event, fans have been speculating which class will score a victory this time around. However, it looks like we already have a clear winner for this year's Guardian Games.
Related: Destiny 2 Players Honor Late Actor Lance Reddick During Guardian Games Event
At the time of writing this article, we are on day 16 of the Guardian Games in Destiny 2. Out of those sixteen days, the Titans have scored first place on ten days in total, making them the winners of Guardian Games 2023. With Hunters in second place and Warlocks, the third. Check out the current standings for Guardian Games 2023 below. (thanks, u/shabab_123)
Titans: 10 wins
Hunters: 4 wins
Warlocks: 1 win
We have five more days of Guardian Games left. This means that even if Hunters manage to get 5 first-place wins, they'd still be one win short to beat Titans. This pretty much gives the championship crown to Titans for winning the Guardian Games 2023 event in Destiny 2.
And as for today's winner, it seems Warlocks are going to take the first place (2 wins in total), with Hunters in the second place, and Titans, in the third.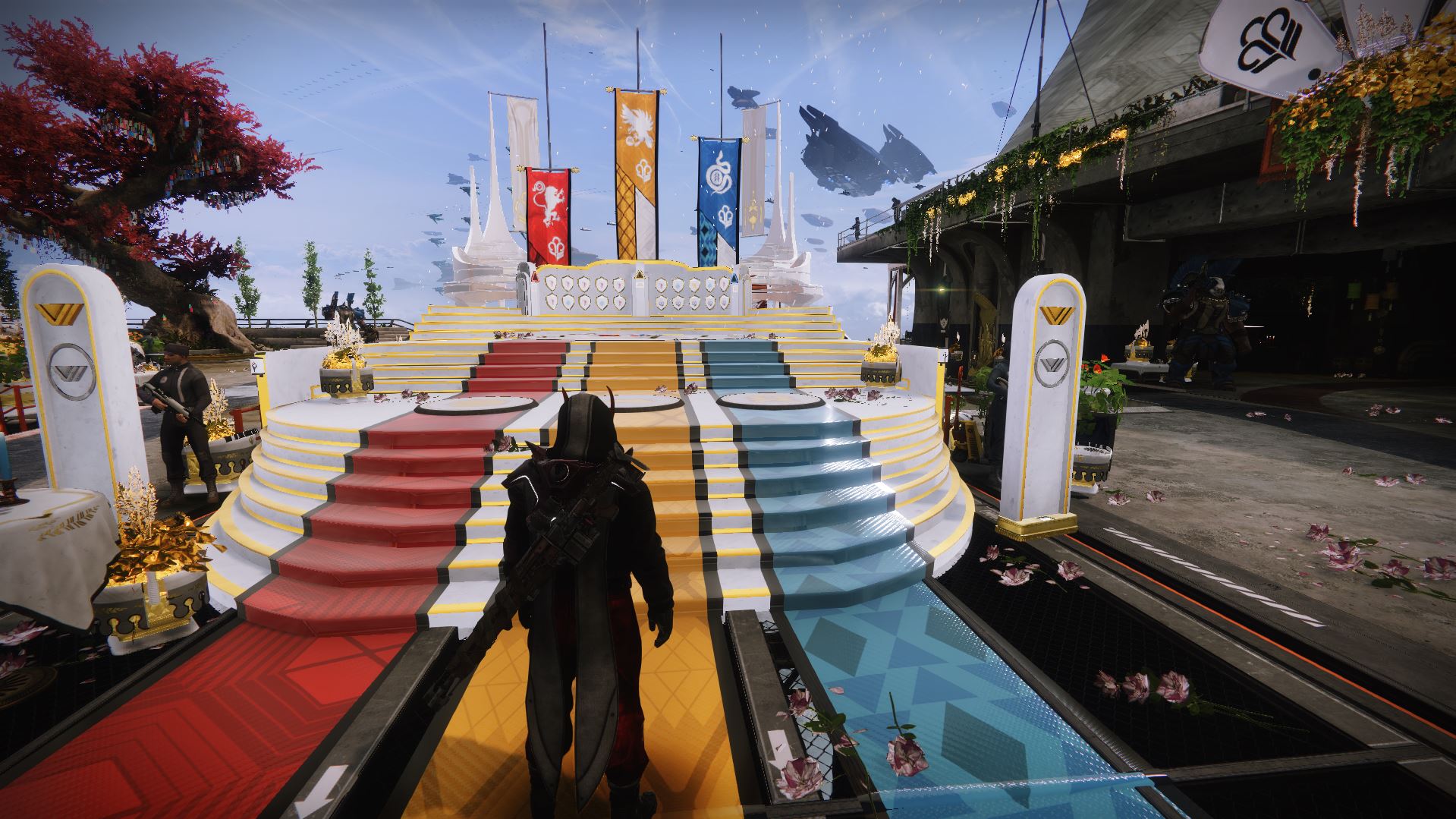 Bungie has already announced that Titans have won the first two weeks of Guardian Games in the weekly ceremony pop-up notice that went live on Friday at reset. And with the final week's Closing Ceremony coming soon, we will have the official announcement for Guardian Games 2023 in-game – Titans.
Guardian Games 2023 ends next Tuesday, May 23, 2023, the same day the new season launches in Destiny 2 – Season of the Deep. Speaking of, Bungie recently revealed that Season 21 will add some highly-requested set of features to the game.
Make sure to follow our Destiny outlet Destiny Bulletin on Twitter, Facebook, and Instagram for all things Destiny 2 and Bungie.
Destiny 2 Lightfall is now available on PlayStation, Xbox, and PC.
Next: